New albums from Springsteen and the Black Eyed Peas, plus concerts you don't want to miss at the House of Blues and Big Night Live
NEW MUSIC
New albums from Springsteen and the Black Eyed Peas, plus concerts you don't want to miss at the House of Blues and Big Night Live
Welcome back, Terriers, to our monthly column "What's Hot in Music."
It's November—the beginning of the season of giving thanks—and we're thankful that Bruce Springsteen is dropping another album this month. The Boss releases his 21st studio album November 11, a big day for music lovers. The Black Eyed Peas and Fitz and the Tantrums will release new albums that same day. The House of Blues has a great November lineup, with concerts by Alan Walker and Dayglow.
New Releases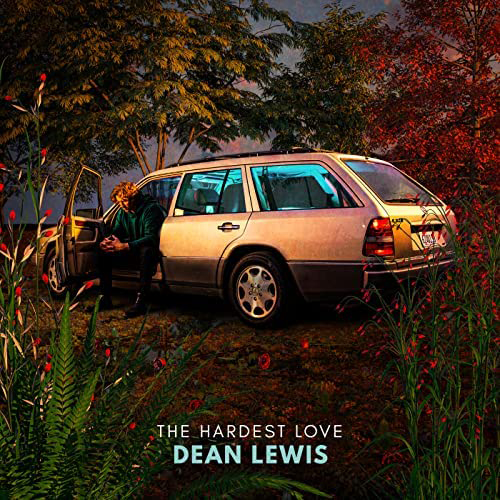 The Australian singer's latest album drops November 4. Dean Lewis has always poured his heart out in his lyrics and he continues that here. His newest single, "How Do I Say Goodbye," released in September and featured on the album, is about his father, who was diagnosed with cancer in 2019. In the chorus Lewis sings: "So how do I say goodbye/To someone who's been with me for my whole damn life?/You gave me my name and the color of your eyes/I see your face when I look at mine/So how do I, how do I, how do I say goodbye?" (Fortunately, his father is now in remission.) The Hardest Love's 10 memorable songs are likely to burnish Lewis' reputation for writing soulful songs.
---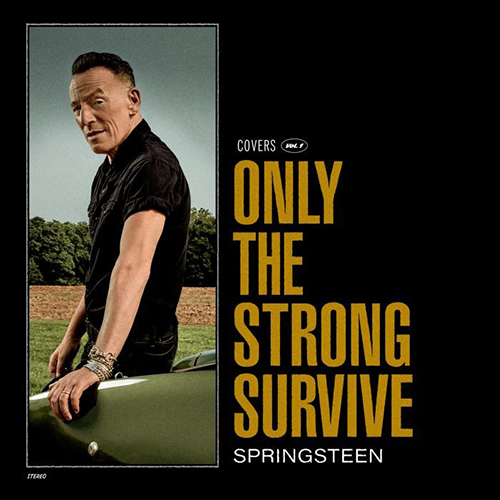 With 20 studio albums already under his belt, Bruce Springsteen is still going strong. His latest, Only the Strong Survive, hits stores November 11 and the Grammy- and Oscar-winner has already released three covers from the album, the Commodores' "Nightshift," Frank Wilson's "Do I Love You (Indeed I Do)," and Aretha Franklin's "Don't Play That Song." Wilson, Franklin, and the Commodores are three of the biggest names in R&B/soul music, and Springsteen deserves credit for using his large platform to bring attention to their contributions to the genre. The album, not surprisingly, has generated plenty of buildup, making it one of the most anticipated of this fall's releases.
---
Springsteen isn't the only well-known artist with a new album this month. The Black Eyed Peas have had some big hits over the years, and Elevation is generating excitement among their devoted fanbase. The album has 15 tracks, 2 already released. "Don't You Worry" dropped in June, a collaboration between the group and Shakira and David Guetta. The music video has drawn generally positive reviews. "Simply the Best," which dropped last month, features another collaboration, this one with Anitta and El Alfa. It has a definitive night club vibe, and the bass is excellent.
---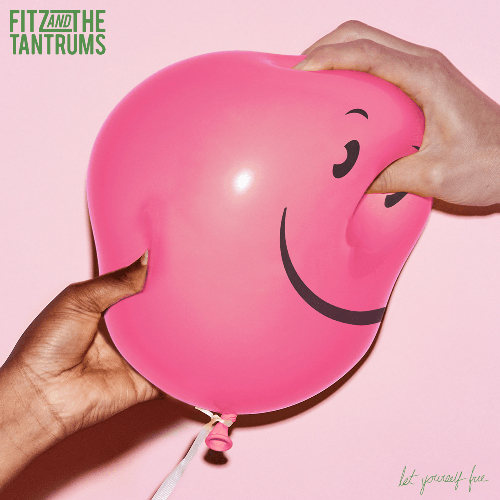 Also on November 11, the indie pop and soul band Fitz and the Tantrums release their fifth studio album, Let Yourself Free. It's their first record since 2019's All the Feels, and 2 of the 12 tracks—"Moneymaker" and "Sway"—are already out. The band's music video for "Sway" captures the song's positive vibes perfectly, with lead singer Michael "Fitz" Fitzpatrick wearing a bright pink outfit set against a sunny sky. "Moneymaker" is also upbeat and harkens back to the band's first single "Moneygrabber." If these first two songs are any indication, the album will put listeners in a good mood. 
---
Scotty McCreery's Same Truck came out in September 2021, and now the platinum-selling country music star is adding six songs to the album, set to drop November 18. He released two of the new songs, "Small Town Story" and "…Nothin' Right," last month, and both are significant additions to what was already a solidly written album. "Small Town Story" might be McCreery's best song to date. He sings about meeting the love of his life: "Since I saw your blue eyes/And you smiled back at me /Just a matter of time/'Til I was down on one knee/…When I met you that night/That's when I started to write/The small town story of my life." This album is proof that McCreery is one of the best songwriters working in country music.
---
Upcoming concerts
Marcus Mumford
Marcus Mumford, the Mumford and Sons lead singer, released his debut solo album, Self-Titled, in September (featured in our September column). Since then, he's been touring for the new album and he hits Boston just as his North American tour wraps up. The California native has a distinct and recognizable voice matched by his exceptional skills as a guitarist. He should be incredible in front of the anticipated 3,500 people expected for his Boston appearance. 
Smallpools
Smallpools, an LA-based hidden gem of an indie pop band, electrified a crowd of 500 when they performed at Brighton Music Hall last year. Now, they'll play for a much bigger audience—2,000 people—when they return to Boston for a concert at Big Night Live on November 12. The fast-paced, upbeat band featuring Sean Scanlon (vocals), Mike Kamerman (guitar), and Beau Kuther (drums) has drawn a loyal base of fans with its poppy sound. They are incredible live, so this is one concert you won't want to miss.
Alan Walker
One of the world's most popular DJs, Alan Walker, best known for his single "Faded" (certified platinum in 14 countries), is coming to the House of Blues. "Faded" is as captivating as any EDM (electronic dance music) song and will have you nodding your head and singing or humming along (catch a video of a live performance of "Faded" on Walker's Youtube channel, where he has the whole crowd singing and dancing). Look for the British-born Norwegian artist to perform some of his other big hits, like "Alone," "The Spectre," and "Sing Me to Sleep," each with a great bass and a quick, engaging rhythm. Walker has some of the world's best EDM music, so don't miss the chance to see him live.
Dayglow
If you're looking to hit the House of Blues for a concert this month, but don't want to spend a lot of money, the indie pop band Dayglow may be just your ticket. Last year, the young band entertained a crowd filled with BU students at Paradise Rock Club. Known for spectacular live performances, the band has proven they are ready for a bigger stage and will get that opportunity playing in front of approximately 2,000 people on November 18. Dayglow has a lot of similarities to Smallpools, but their songs are a little slower and have a more chill vibe. The band's 2019 album, Fuzzybrain, remains their most popular, but their latest, People in Motion, has gained some traction since its release last month. The second song, "Radio," already has over a million plays on Spotify.
Dylan Scott
The Louisiana country music star is coming to Big Night Live on November 20 and tickets are selling fast. Dylan Scott's popularity has soared since he dropped his latest album, Livin My Best Life, in August. On the album are his two biggest hit singles, "New Truck," about a breakup, and "Can't Have Mine (Find You a Girl)," about meeting the love of his life. Both reference his love life and both have recognizable melodies and lyrics that are easy to latch on to. At 32, Scott is in the prime of his country music career, and fans should jump at the chance to see him live. 
This Series
Also in
What's Hot In Music This Month

Series home