In looking back at past year-end lists, more times than not, embarking on such an enterprise proved difficult because there were simply too many quality films to consider. Having anywhere from 20-30 exceptional movies was an embarrassment of riches, and winnowing them down to a final ten representing the best of the best was an arduous but fun task.
This year, it still proved difficult, but for a different reason. Very few films stood out as being exceptional, and while the list of honorable mentions is long, only a handful of movies struck me as being truly memorable — productions that my mind turned to again and again long after I saw them.
I don't think I'm alone in this. In looking at similar lists by other critics, one thing stands out — there's not a widespread consensus as to even a handful of films that are being championed. The Daniels' "Everything Everywhere All at Once," a cheaply made, kitchen sink of a movie that reeks of desperation, is the feature that appears on most "Best of" lists — don't ask me why — with Todd Field's "Tar" running a close second.
After that, a wide gulf appears to exist as to what were 2022's standout features. I don't think this is an accident. I think it's a reflection of the lackluster roster we were subjected to, and as a result, critics are taking this opportunity to defend some personal favorites that in other years would go overlooked, perhaps being deemed "unworthy."
That is certainly the case with my list, one that includes a couple obvious selections followed by well-made genre entries and some overlooked gems, over half dealing with societal concerns that refuse to go away and deserve to be put in the crosshairs of any daring filmmaker.
The recurring theme in all the movies on the list is the characters in each are grappling with a sense of desperation, each pushed to the breaking point by a situation they do not understand or can't control. The protagonist in each film is forced to take drastic measures, the outcome rarely one that leads to contentment.
Is this a prevalent theme in most movies released this year — a reflection of some sort of general anxiety in the air — or does it say something about me that these films were the ones that made my final cut? I suppose that's something for me and my therapist to work through.
Of course, I did not see every movie that was released this year. What with theatrical releases and premieres on a variety of streaming services, no one could. As such, lists like these are far from comprehensive, but simply a retrospective of my 365 days of viewing and the features that happened to rattle around in my mind long after the end credits rolled.
Without further ado, here's my best of 2022.
---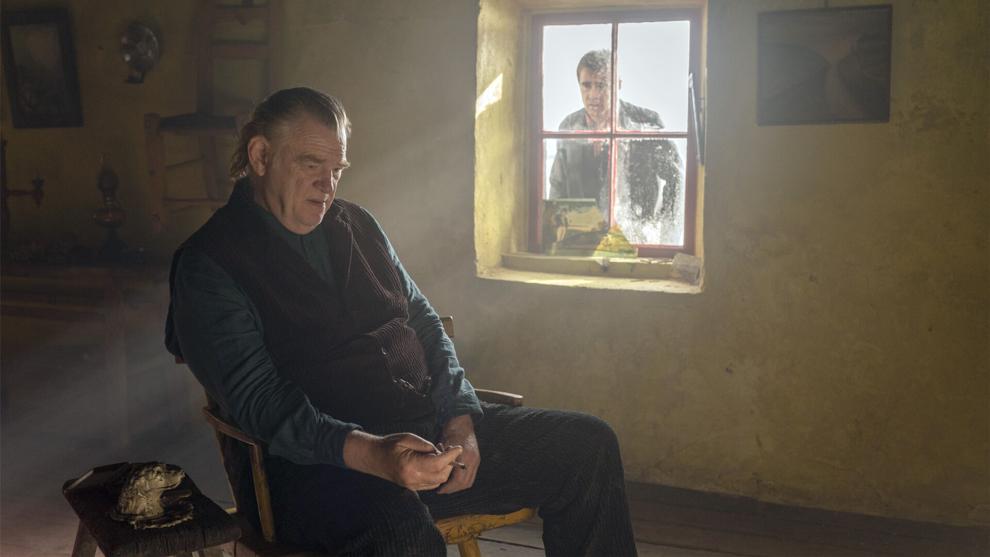 1. 'The Banshees of Inisherin'
No other film stayed with me like Martin McDonagh's tragicomedy about two men whose friendship is torn asunder. Padraic (Colin Farrell) and Colm (Brendan Gleeson) are the former friends who find themselves at odds, each taking matters to extremes as the former wants to mend fences, while the latter wants to be left alone.
At its core is the theme of isolation as each man deals with loneliness in different ways, while Padraic's sister, Siobhan (Kerry Condon), takes drastic measures to alleviate her feelings of alienation. Much has been made of Colm's actions as well as the film's conclusion. Yet McDonagh's work at times defies explanation, much like life.
Sometimes there are no rational reasons for what we do or why certain things happen. There are mysteries in life, and knowing that is enough.
In theaters and streaming on HBO Max
---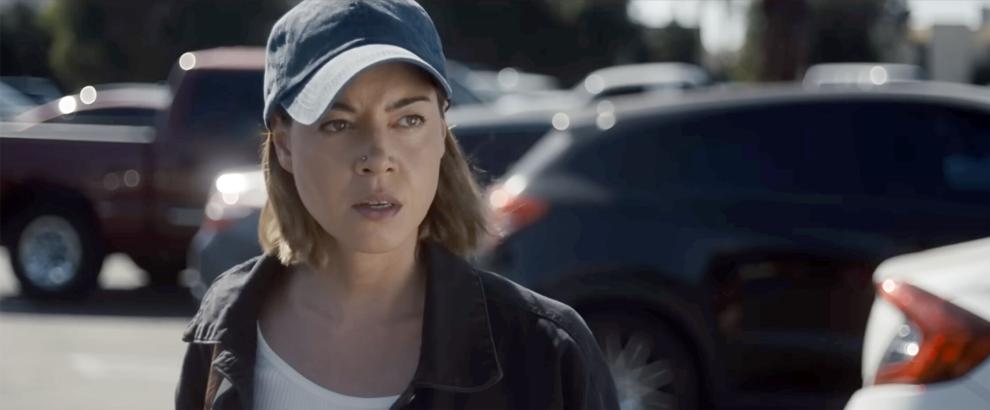 2. 'Emily the Criminal'
Aubrey Plaza takes on the titular role in John Patton Ford's film debut about a woman in financial straits who, out of desperation, commits credit-card fraud. This sends her down a slippery slope to a life of crime. Reminiscent of the classic gangster films of the 1930s, the heroine is a law-abiding citizen until she comes to the realization that the chips are stacked against her and the only way to survive is to challenge the system that oppresses her.
Engaging from the first moment, the relevance of this briskly told cautionary tale couldn't be more obvious. While Ford isn't suggesting we all embark on a life of crime to get ahead, he lays out plainly how our society is built to keep the have-nots in their place and justifies Emily's actions without necessarily condoning them.
The final scene is hard to shake, a callback to the bracing conclusion of 1932's "I Am a Fugitive from a Chain Gang."
Streaming on Netflix
---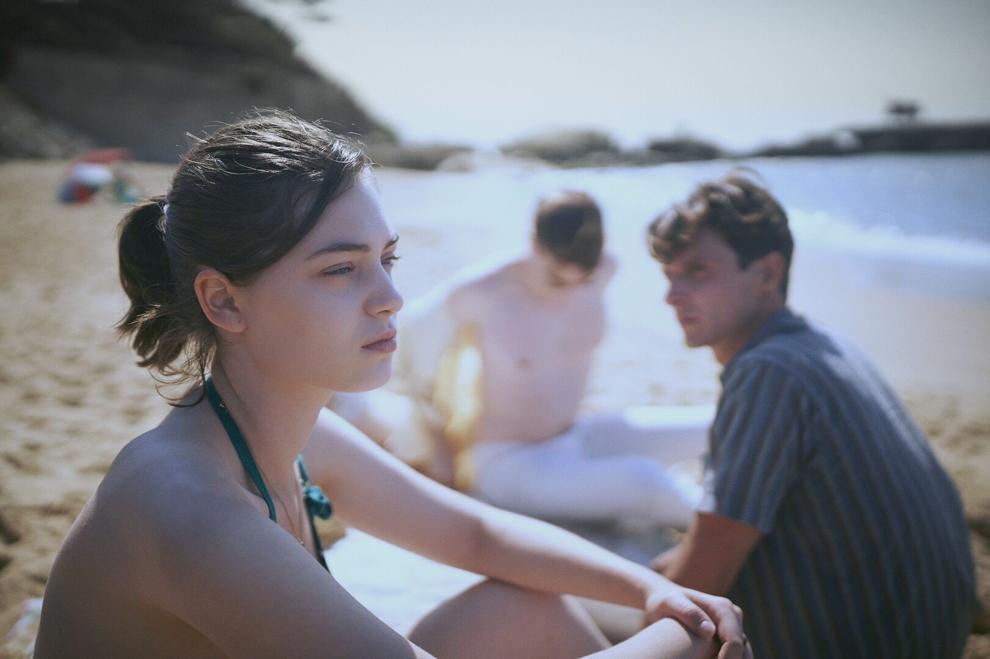 3. 'Happening'
Based on the novel by Annie Ernaux, Audrey Diwan's bracing and timely feature takes place in France in the 1960s, when it was illegal to obtain an abortion. After a one-night stand, college student Anne (Anamaria Vartolomei) realizes she's pregnant, putting her life of independence in jeopardy. She goes to great lengths to try to obtain an abortion, but every avenue is blocked, and she's forced to take matters into her own hands.
Vartolomei is a revelation, vulnerable yet fierce throughout, the determination she brings to the character making her frustration more poignant. We empathize with her and can't help but think of women in today's America who may be forced to take similar measures, their health put on the line by an unfeeling bureaucracy.
Streaming on AMC+
---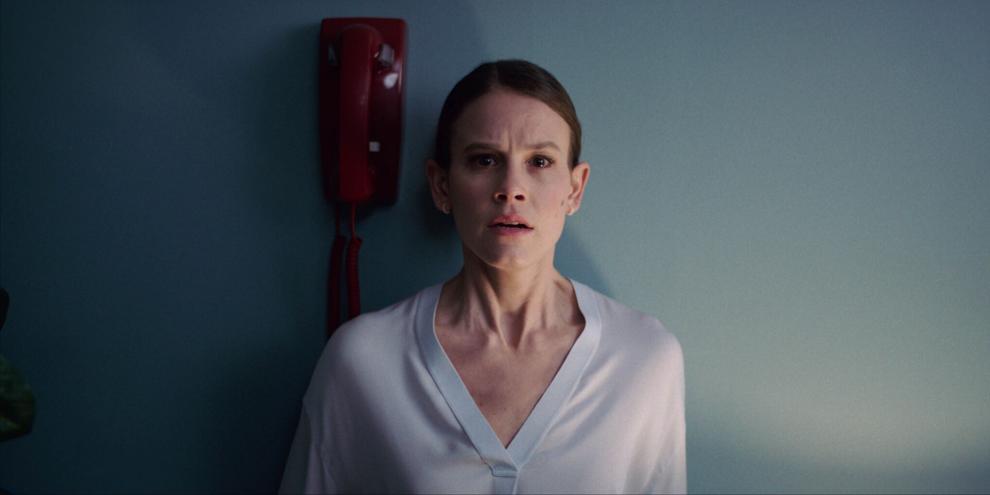 4. 'Smile'
Parker Finn's impressive horror debut is a gripping examination of the stigma attached to mental illness and the dangers of trauma that goes untreated.
Sosie Bacon gives a powerful, poignant performance as a therapist who's cursed by a suicidal patient to see others who are suffering from psychological damage.
Finn pulls no punches in examining how we delude ourselves and put forth an appearance of happiness to the world while all the while, we're suffering on the inside.
It's to the filmmaker's credit that he sees the story through to its logical end, it's dire conclusion a reminder that all those who need help don't seek it, though it's readily at hand.
Streaming on Paramount+
---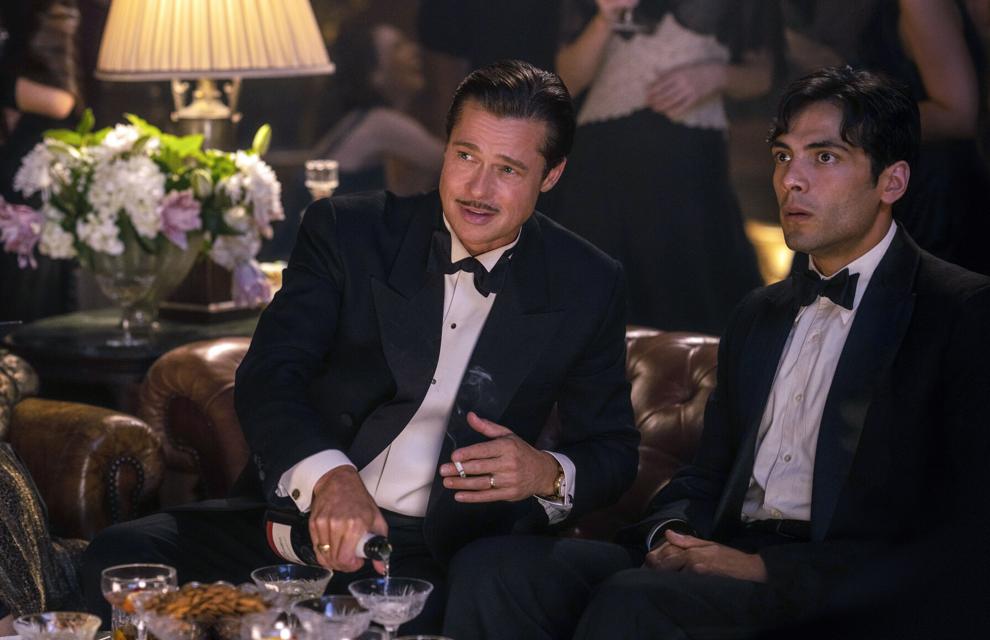 5. 'Babylon'
Damien Chazelle's examination of the emergence of "talkies" in 1920s Hollywood is a messy, overreaching excessive piece that doesn't always work, yet I couldn't help but admire the director's intent and ambition.
Margot Robbie dominates the screen as actress who will do anything to achieve stardom, while Brad Pitt impresses as an established star wrestling with the medium's transition to sound. From its opening bacchanal to its depiction of the filming of an epic with a cast of thousands, the movie speaks to the excesses of the era and the industry as well.
Its coda is a little bit of brilliance, as it reminds us of the magic of the film-going experience and all that goes into making it possible, a vital message what with the current state of the industry.
In theaters
---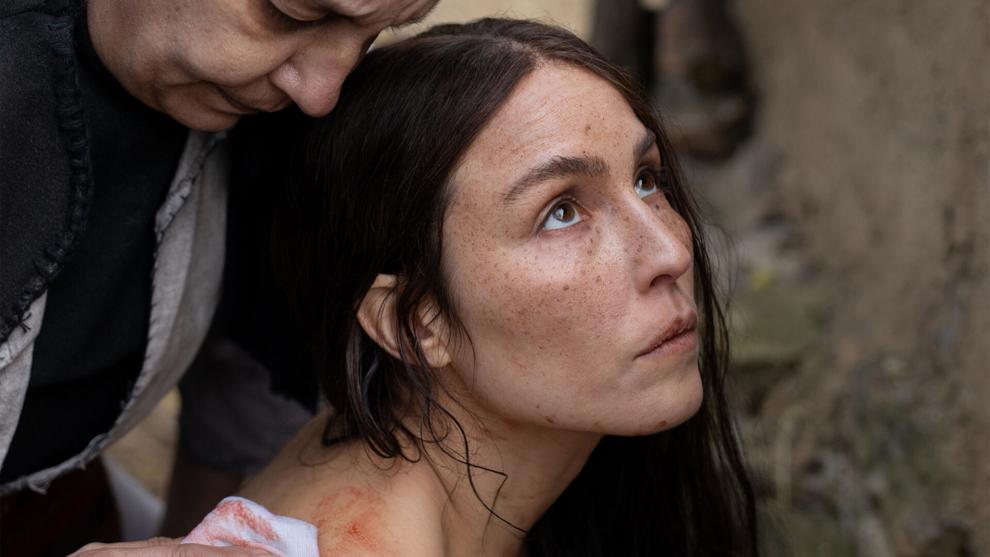 6. 'You Won't Be Alone'
Though promoted as an elevated horror feature from Focus Features, this Serbian film from Goran Stolevski is so much more. Nevena (Sara Klimoska) is kidnapped by a witch and given the ability to take the shape of anyone she kills. Having grown up isolated, she longs to find out what the human experience truly is and assumes the identities of a wide variety of people to see life through their varying perspectives.
The transitions from one person to the next are violent and graphically rendered. Yet Stolevski is more concerned with the existential questions at the core of his premise, with the revelations Nevena experiences a vivid and at times beautiful reminder that life and the world we live in is full of miracles that only a pair of fresh eyes can truly appreciate.
Streaming on AMC+
---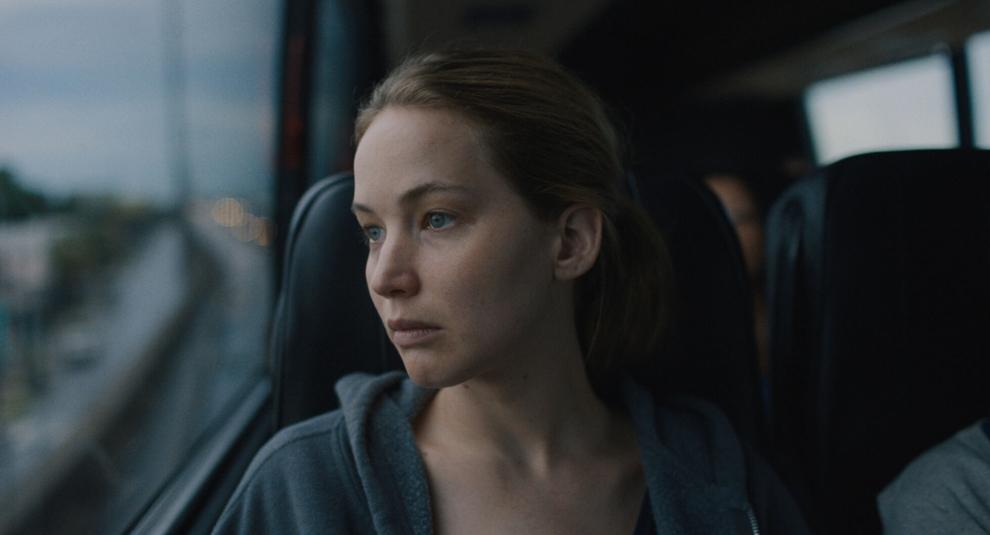 7. 'Causeway'
I doubt I saw a more quiet, powerful movie this year than Lila Neugebauer's subtle but arresting examination of a wounded veteran's efforts to heal and reacclimate to a once-familiar way of life that's now as foreign as the land where she served.
Jennifer Lawrence gives a powerful yet subtle performance as Lynsey, who's suffered a traumatic brain injury while serving in Afghanistan. She hopes to recover enough to re-enlist, her sense of displacement in the States prompting her to put herself in harm's way once more.
Neugebauer takes a deft approach, focusing on Lynsey's small victories, all of which contribute to her physical and psychological well-being. Lawrence is restrained throughout, conveying her character's pain and worry through her eyes. She seemingly doesn't do much, yet she breaks your heart all the same.
Streaming on Apple TV+
---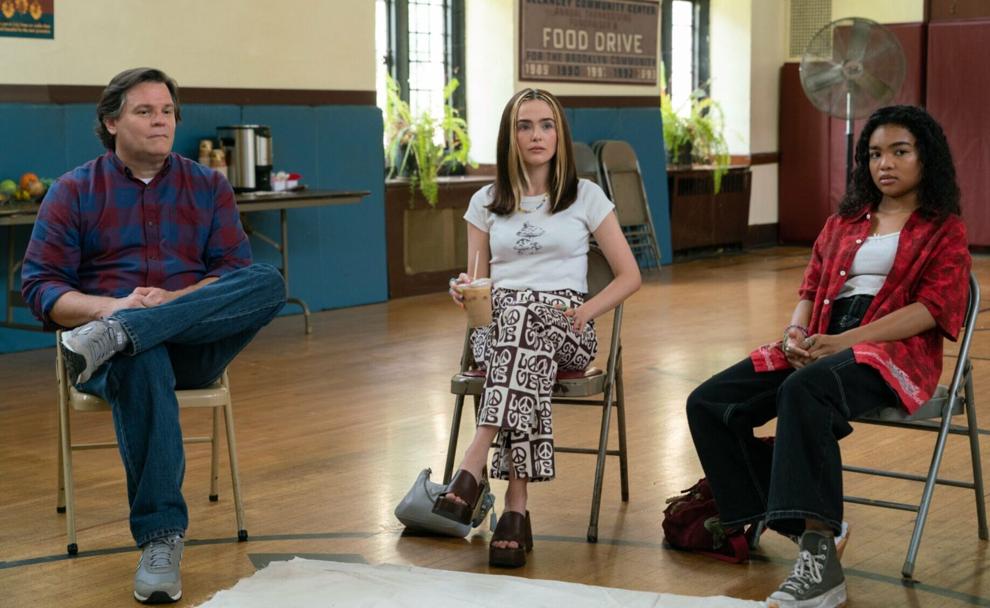 8. 'Not Okay'
There's much more than meets the eye in Quinn Shepard's blistering broadside aimed at the vagaries of social media as well as the gun lobby. Zoe Deutch continues to impress as Danni, a desperate young woman who goes to great lengths to become a social-media influencer. However, her life falls apart once it's found out her reputation is built on a series of lies, as well as her taking advantage of a survivor of a school shooting.
Shepard indicts the current generation's narcissistic sensibilities, taking no prisoners where influencers and their enablers are concerned while also putting the real victims of their callous behavior in the spotlight. Few films this year were as timely or unabashed in delivering their message as this one.
Streaming on Hulu
---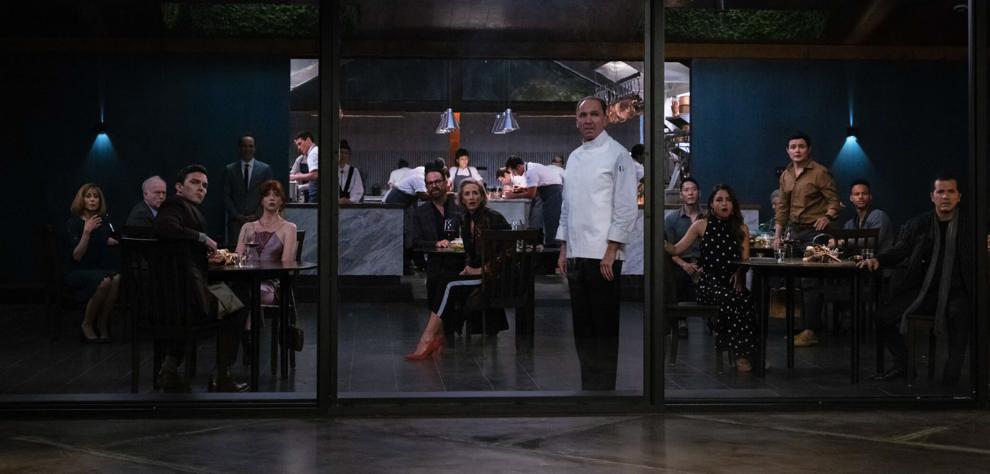 9. 'The Menu'
While there's no question the targets in Mark Mylod's biting satire are a bit obvious, that doesn't make this movie's message any less valid or enjoyable.
Ralph Fiennes delivers a performance of coiled menace and desperation as Chef Slowik, a demanding cook who hosts a private meal for 12 well-heeled customers. It's revealed that he has a score to settle with each of them, the evening's meal containing one course after another in which personal grievances are aired and rectified. Anya Taylor-Joy is on hand as Margot, the one customer who's able to see through Slowik's bluster, the two sharing some unexpected commonalities.
Funny and vicious, Mylod deftly navigates the line between horror and satire before delivering a twist that puts this exercise into perspective.
In theaters
---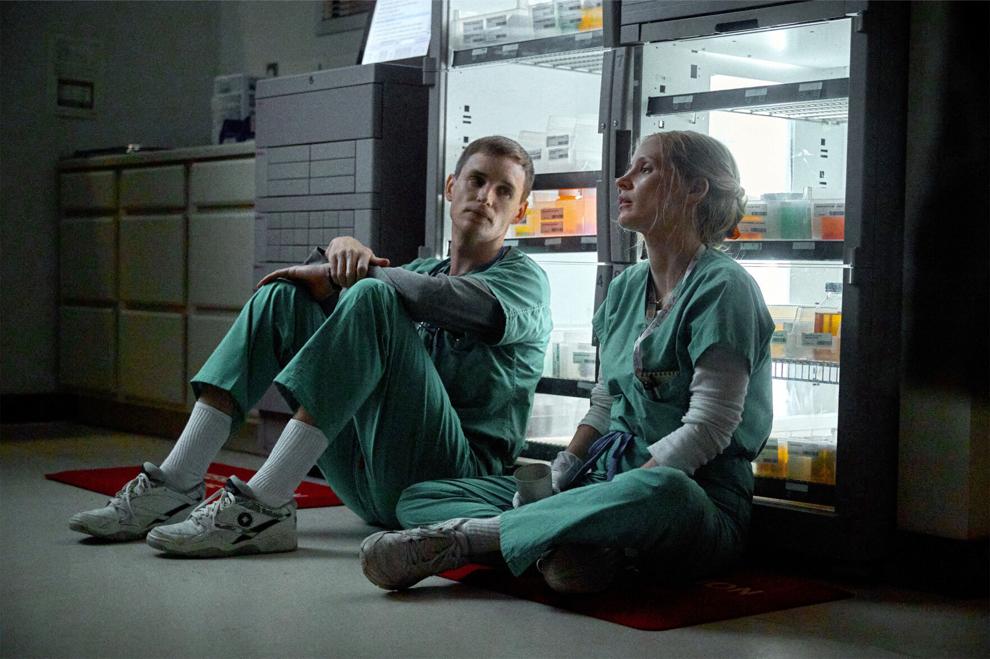 10. 'The Good Nurse'
While a fascinating true life crime story is at the center of Tobias Lindholm's gripping drama, it's an unlikely friendship and the betrayal that spells its end that elevates this fascinating film.
Jessica Chastain shines as nurse Amy Loughren, a single mom who befriends Charlie Cullen (Eddie Redmayne), a new hire at the hospital where she works. The co-workers form an uncommonly strong bond, so much so that she's blind to the fact that he's randomly killing patients in their care.
Though time is given to the efforts of the police to bring Cullen in, Chastain and Redmayne carry the film, their interactions growing more intense as their secrets are revealed. Hard to shake, this is ultimately a tribute to Loughren's quiet heroism.
Streaming on Netflix
---
Honorable mentions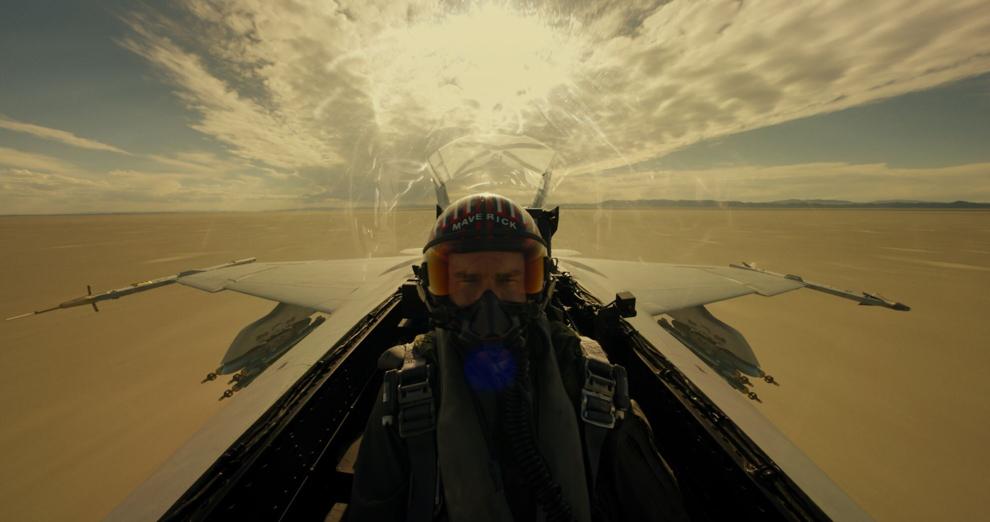 "Top Gun: Maverick": Tom Cruise's triumphant reminder of the joys of big-screen, blockbuster cinema.
"Thirteen Lives": Ron Howard's gripping recreation of the rescue of a team of teenage soccer players.
"Vengenance": This satiric murder-mystery is B.J. Novak's impressive big-screen debut.
"Living": Bill Nighy is an English civil servant who finds his true calling.
"Puss in Boots: The Last Wish": Antonio Banderas is delightful as the fairy-tale feline who's suffering from existential angst.
"Good Luck to You, Leo Grande": Emma Thompson seeks sexual satisfaction with a much younger gigolo.
"Nanny": Anna Diop finds herself torn between two cultures.
"Resurrection": Rebecca Hall's life falls apart when an old abuser re-enters her life.
"The Contractor": Chris Pine is a directionless veteran who gets in over his head with a private security firm.
"Montana Story": Haley Lu Richardson and Owen Teague are siblings haunted by their father's abuse.
"My Policeman": Harry Styles takes on the title role as a closeted gay man.
"Mrs. Harris Goes to Paris": Lesley Manville scrapes together her savings to buy a dress from the house of Dior.