" 'The happiest place in America is Boulder, Colorado' – said no Black person ever."
That's the entry point into a hard-hitting new documentary called "This is [Not] Who We Are," which will be featured Saturday (May 28) at the Hamilton Black Film Festival in Ontario. That's a biting commentary on Boulder being named "The Happiest City in America" by National Geographic back in 2017.
"This is [Not] Who We Are" is a documentary by Beret E. Strong and Katrina Miller that explores the gap between Boulder's progressive self-image and the lived experiences of a Black community that accounts for just 1.2 percent of Boulder's population.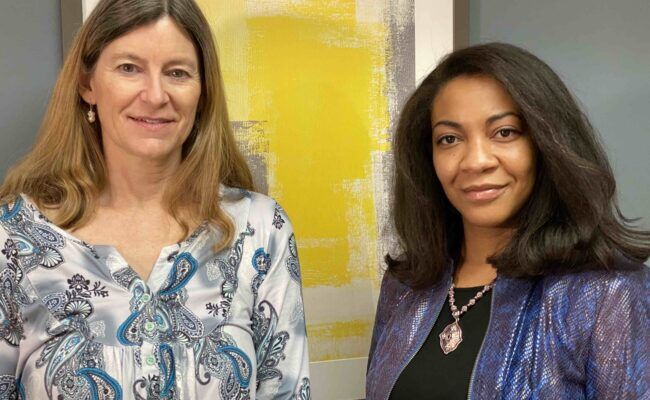 The throughline is the story of Zayd Atkinson, a Naropa University student who was performing his work-study job cleaning up the grounds around his dorm when he was confronted by a police officer with a taser and, soon, eight more officers with guns drawn.
"He lived to tell the story many Black men don't survive to tell," the filmmakers say. The incident turned into a viral video, a mass protest and a community-wide conversation on the subject of Boulder and race.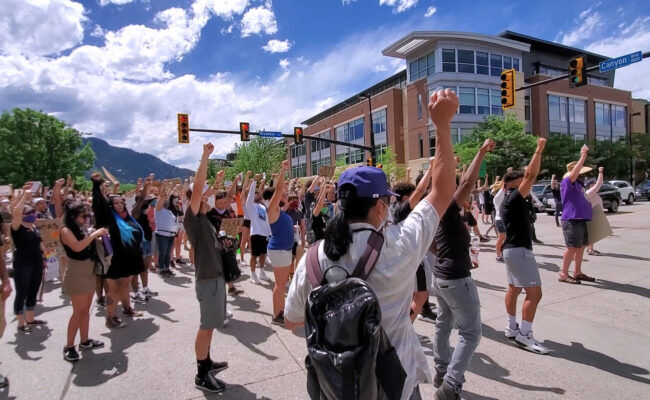 "This is [Not] Who We Are" traces deeply systemic racism in Boulder dating back to the 1870s in terms of land use, affordability, racial and class-based segregation, educational equity and policing. The film points out Boulder was originally founded to be an exclusive community by making only expensive $1,000 lots available, and that cross burnings took place on Flagstaff Mountain as late as the 1940s.
The film can be seen online June 11 as part of the Women of African Descent Film Festival before live screenings in Charlotte, N.C.; Richmond, Va.; and Berlin. It was shown earlier this year at the Boulder International Film Festival and the DocuWest Film Festival in Denver.

'The Holly': A film about Denver's anti-gang efforts that some don't want you to see | John Moore
Jesters Dinner Theatre is closing
Jesters Dinner Theatre, one of the state's last remaining dinner theaters, is closing after 23 years in downtown Longmont with Sunday's final performance of "Guys & Dolls."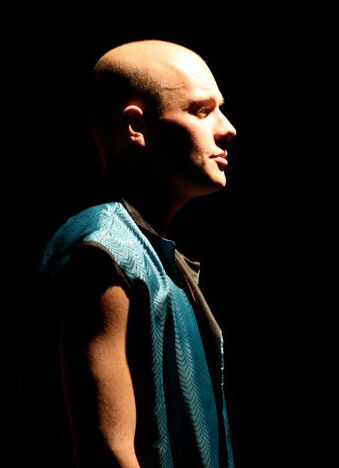 Owners Scott and Mary Lou Moore put the 9,000-square-foot building up for sale two months ago at a list price of $2 million. They bought the property, which had been a lumberyard, for $390,000 in 1999 and spent another $400,000 turning it into a theater. There's been plenty of interest from developers, Scott Moore says, and he has no illusions that a buyer will emerge who will keep it as a theater. Friends of Jesters started a GoFundMe two months ago to try to raise the $2 million, but the effort stalled at around $11,000. 
Dinner theater has been on the decline in Colorado for 20 years, but where it lives, it is largely living large. Candlelight Dinner Playhouse, a 330-seat jewel in Johnstown, has been sold out for every performance in 2022, a run spanning "The Sound of Music," "Curtains," "Murder on the Orient Express" and now "Singin' in the Rain, which is 90 percent sold-out halfway through its 10-week run.
"We feel extremely fortunate," said Jalyn Courtenay Webb, Director of Sales and Marketing. "People are excited to have a full-service experience that includes dinner."
Jesters, Moore emphasizes, is not closing for lack of business. "Other than the pandemic, we have been busier since 2015 than we ever were before," said Moore. "We're just done."
0:51+3
Denver, Lakewood shooting spree victims include tattoo shop owner
The list of Colorado's remaining dinner theaters also includes BDT Stage in Boulder; the Adams Mystery Playhouse and The Dinner Detective in Denver; and the Iron Springs Chateau, a home for melodrama in Manitou Springs.
Jesters was very much an anomaly in the local theater ecology. From its start as the Dickens Theatre Center in 1987, Jesters has been a true community theater made up of people who created for the love of it – meaning its actors have never been paid. Moore said Jesters has made its biggest impact through its educational programs. "Jesters has been an incredibly safe space to learn," teacher Hailey Ewing told the Longmont Times-Call. "It's home. It's family."
0:39+2
Lakewood officer Ashley Ferris speaks out for first time since she stopped shooting rampage
CHAC Gallery has new home in Lakewood
The Chicano Humanities and Arts Council's CHAC Gallery has a new home in Lakewood's 40 West Arts District at 1560 Teller St., where it will share space with Haley Johnson's Benchmark Theatre.
CHAC, Colorado's oldest Chicano-based arts nonprofit, will celebrate its Grand Opening from 5-9 p.m. on Friday, June 3, with "A Journey Through Generations" in honor of Alicia Cardenas, who was among those killed in the Denver and Lakewood shooting spree last December. The opening exhibit, running through Aug. 21, will include a youth mentorship program named in honor of Cardenas, who owned the tattooing and piercing shop in Baker called Sol Tribe.
Three months into the pandemic, CHAC lost its 25-year home in the Santa Fe Arts District. Executive director Brenda Gurule partnered with other organizations and artists, including Cardenas, to keep the organization alive virtually for the past two years. "We didn't want the legacy of CHAC to stop," Gurule said.
Meanwhile, the former 40 West Arts Gallery, which anchored the 40 West Arts District in the space CHAC is now assuming, is moving into its own permanent home – an 11,000-square-foot building at 6501 W. Colfax Ave. (the former Denver Drumstick). The newly remonikered "HUB at 40 West Arts" also celebrates its grand opening June 3 as part of a free, district-wide party and art crawl that will include DJs, art acts, aerial dancers and yet another opening – the Turnt' Up Galleria at 7080 W. 16th Ave.
+5
Annaleigh Ashford: Denver's 'Positive' charge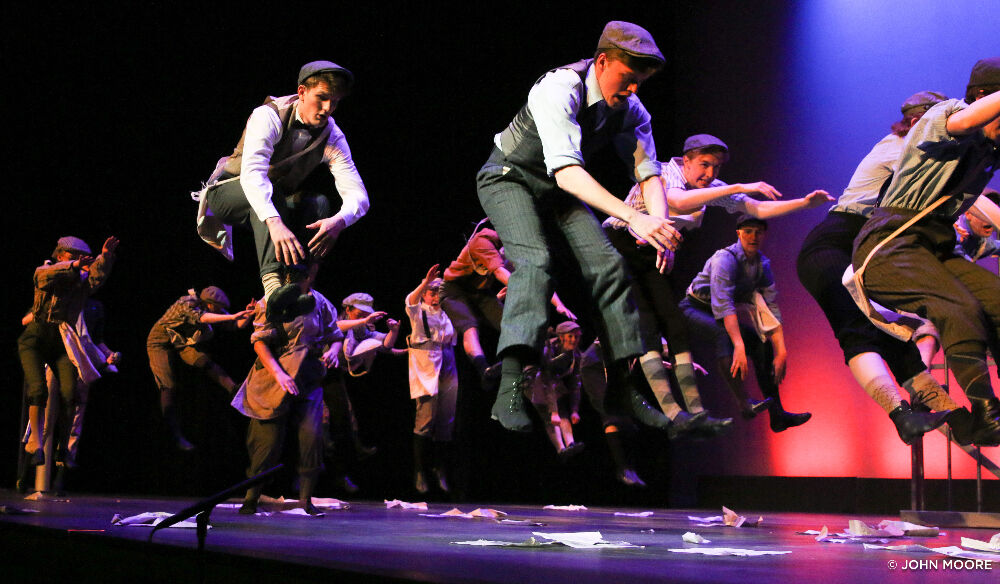 Bobby G Awards for high-schoolers
Tonight (Thursday) is the biggest night of the year for Colorado high-school musical theater, with the Denver Center for the Performing Arts again hosting the Bobby G Awards at the Ellie Caulkins Opera House. It's a night of performances, camaraderie and awards honoring the best performances and productions from across the state this past school year. And the two students named Outstanding Lead Actor and Actress will represent Colorado at the national Jimmy Awards in New York on June 27.
This year, adjudicators evaluated 41 productions in 18 counties across Colorado involving 3,500 students. The high schools nominated for Outstanding Musical are Chaparral ("9 to 5, the Musical"); Lakewood ("Anastasia"); Littleton ("Into the Woods"); Overland ("Sister Act") and Palmer Ridge High School ("Once Upon a Mattress").
Local actors on TV 
Bad news and good for local actors on TV shows: CBS will not renew "B Positive" for a third season. The Chuck Lorre sitcom has been a star vehicle for Wheat Ridge native Annaleigh Ashford … One of the integral characters on the first and final seasons of "Better Call Saul" has been adorable embezzler Craig Kettleman, played by Colorado Academy High School graduate and Tony Award nominee Jeremy Shamos … Film actor Marty Lindsey has made appearances on both "Big Sky" and "Better Call Saul" in the past month. But "Big Sky" has killed off Denver natives John Carroll Lynch (probably for good  this time) and Lynch's own killer, Brian Landis Folkins … Meanwhile, Castle Rock native and Tony Award nominee Beth Malone ("Fun Home") will be a series regular in Apple TV's upcoming series "City on Fire." It's based on the 2015 novel by Garth Risk Hallberg about the intrigue surrounding a young New York University student shot in Central Park.

Jerry Kennedy, Denver police officer and Elvis pal, dies at 90
Briefly …
New week, new COVID closures: Miners Alley Playhouse lost a week of "Blue Ridge" performances due to positive COVID test results within the cast, but is now back in full swing. But the Town Hall Arts Center has canceled its upcoming opening weekend of "The Wedding Singer" for the same reason, and will now open on June 3. Farther from home, the Denver band DeVotchKa had to reschedule its May 22 concert in Portland for July 11. (Still on: Devotchka at the Denver Botanic Gardens on June 12.) …
"A Decent Home," Sara Terry's award-winning documentary about mobile-home parks and the wealth gap, returns to its Aurora home with free screenings at 4 p.m. and 7 p.m. Saturday (May 28) at the Aurora History Museum. "The heart of the film is set here," said Terry. "We're looking forward to more conversations about … whether a home is something we all need to be able to thrive – or whether it's just a commodity to be bought and sold to the highest bidder." The film, which had its world premiere at the 2021 Denver Film Festival, will also screen June 3 at the Durango Public Library, with more cities here…
Starting May 28, History Colorado will offer free general admission to kids ages 18 and under throughout the year at its seven museums across Colorado ….
The Colorado Theatre Guild has announced that the 2021-22 Henry Awards, honoring the best in Colorado theater among its member companies, will be held July 25 at the Arvada Center, 6901 Wadsworth Blvd. Tickets go on sale in mid-June.
+7
The parade never passed by Broadway dancer Gene GeBauer
And finally …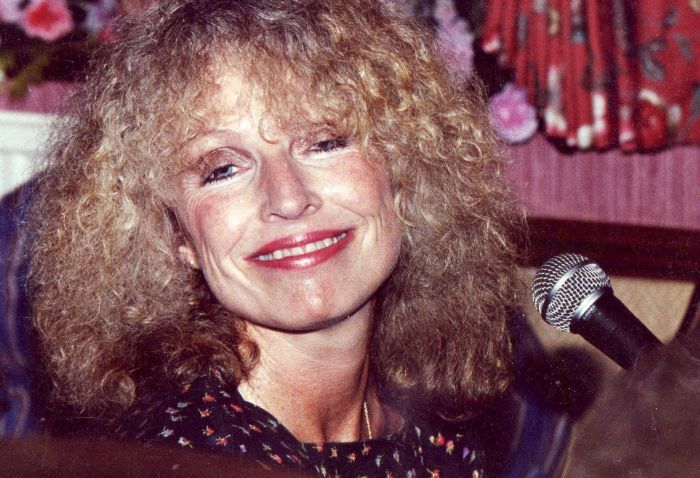 Ellyn Rucker, a jazz vocalist, bop-based pianist and all-around grande dame, died May 22 in Denver, according to the KUVO web site. Rucker toured the world and was a fixture tapping the ivories at the Burnsley Hotel. "I was intimidated by your musical knowledge, your talent and your extreme coolness, but you never ever had an attitude about yourself, although you had every right to," the legendary Lannie Garrett wrote on her Instagram. "I'll not even think to ask you to R.I.P. … that just isn't your style."