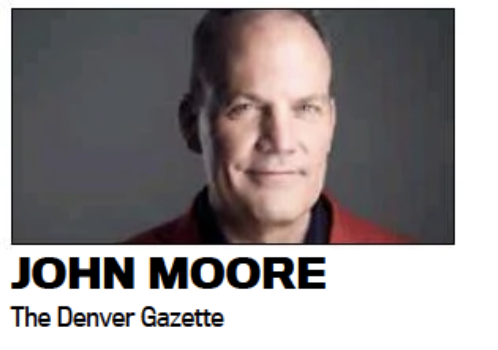 Last week, the venerable Denver-based arts advocacy group WESTAF took its potent pro-arts message straight to those who need to hear it most: lawmakers (and budget-shakers) in Washington, D.C.
For one shy of 50 years, the Western States Arts Federation has existed, in short, to support artists in 16 U.S. states and territories.
WESTAF put together a six-person Colorado delegation that met with congressional reps on both sides of the aisle. They brought many goals with them – none bigger than to ask for combined funding from the National Endowment for the Arts and the National Endowment for the Humanities to be increased to $1 per capita in Colorado.
"Right now we are at 35 cents in Colorado, and 62 cents nationwide," said Colorado Theatre Guild President Betty Hart, who was thrilled to be invited to join the WESTAF delegation by Christin Crampton Day, executive director of the Colorado Business Committee for the Arts.
The delegation also told the compelling story of how arts and entertainment is a powerful economic generator in the state of Colorado.
"The arts generate $14 billion in revenue every year and account for 100,000 jobs," said Hart. "The arts contribute more to the Colorado economy than transportation, mining and skiing."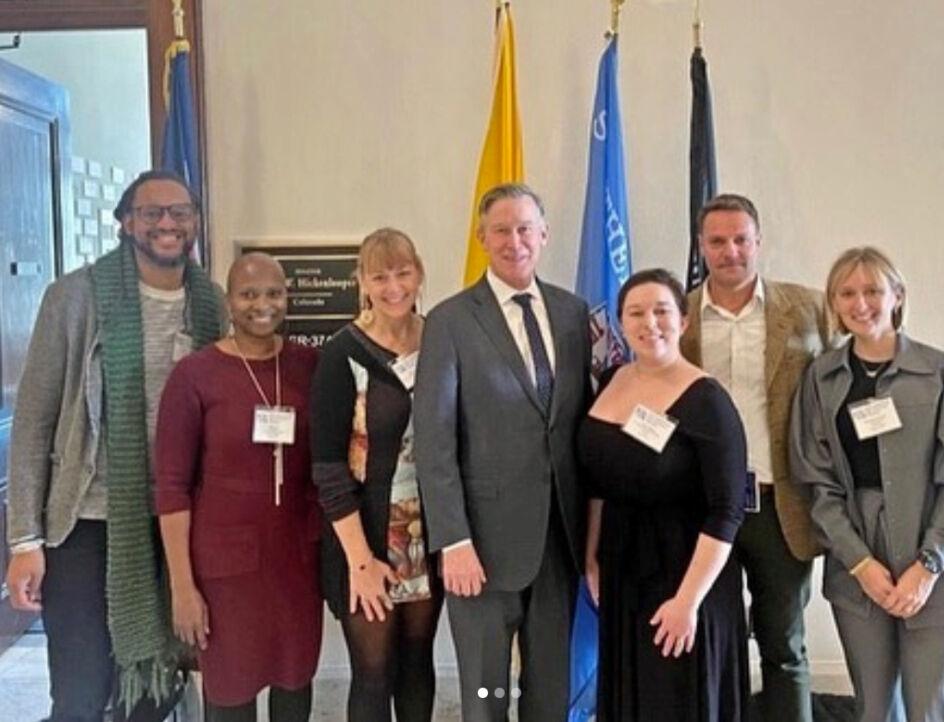 Joining Crampton Day and Hart on the delegation were Flobots band member and Colorado Music Ambassador Stephen Brackett (aka Brer Rabbit); David Dadone, executive director of the Boulder Museum of Contemporary Art; Jayne Goodman, development manager and outreach at Access Gallery, and Lauren Wilson, financial technical specialist at WESTAF.
They met with staff from the offices of Sens. John Hickenlooper and Michael Bennet; as well as Reps. Diana DeGette, Ken Buck, Jason Crow, Brittany Pettersen, Joe Neguse, and, briefly … even Lauren Boebert.
The delegation thanked those who supported CARES Act funding, which was critical for the survival of arts organizations during the shutdown. And they showed evidence for how funding for arts in schools now promotes empathy, contributes to future job readiness and builds better human beings later.
"Everyone agrees we want to hire people who are skilled in problem-solving, collaboration, communication and teamwork," said Hart, "and those are all skills they learn as children from the arts." 
Hart, who was selected to be the delegation's point person, called the visit "an extraordinary opportunity to touch hearts and minds and make the compelling case for the importance of the arts in Colorado when that is not always uppermost in people's minds."
Celebrating 15 years of RedLine
In an extraordinary collaboration, the super-cool Museum of Contemporary Art is taking a moment to celebrate the 15-year anniversary of the nearby RedLine Contemporary Art Center by featuring the work of 18 RedLine resident artists and alumni. "Breakthroughs: A Celebration of RedLine at 15" opens Friday and runs through May 28. RedLine is at 2350 Arapahoe St. – but the exhibition is at the MCA, 1485 Delgany St. The exhibit is curated by the MCA's Miranda Lash and Leilani Lynch.
"This collaboration is yet another example of how Denver's contemporary art ecosystem of institutions, organizations and artists can work together to amplify the works of artists and their vital contribution to culture and our city," said RedLine Executive Director Louise Martorano.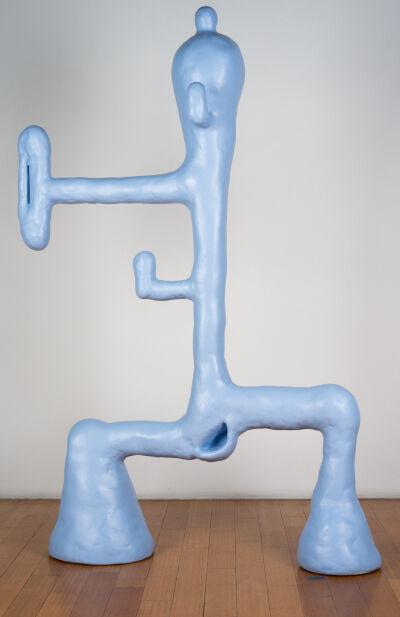 Comedy for couple who lost everything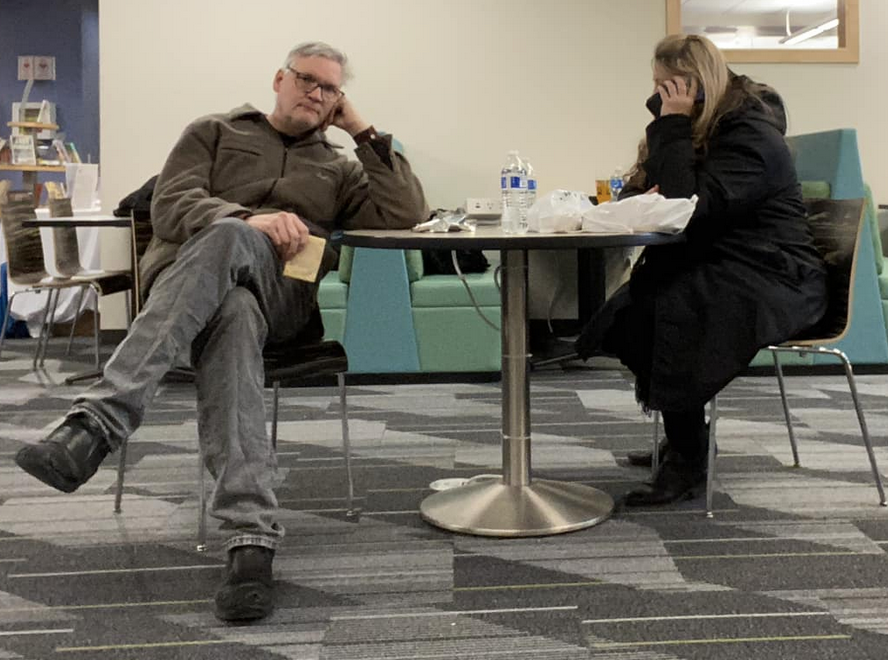 On Feb. 1, local actor Jon Wilkerson and his wife, Donna Ries, lost everything, including their home of 30 years, in the Club Valencia condo fire on South Parker Road. Rattlebrain Productions is staging a comedy fundraiser Thursday at The People's Building in Aurora to help the couple rebuild. "Spackle the Crack" will be an evening of sketch comedy, with all proceeds going to the couple. "We're using comedy to help them rebuild from tragedy," organizer Dave Shirley said. It's at 7:30 p.m. at 9995 E. Colfax Ave. in Aurora. Tickets at vbotickets.com.
There is also a GoFundMe that as of Wednesday has raised $43,000 for the now unhoused couple. "There are a lot of tears these days. Some are for our loss, but most are for the overwhelming kindness of our friends," Wilkerson said. "We are just overwhelmed with the love and support we have received during this difficult time."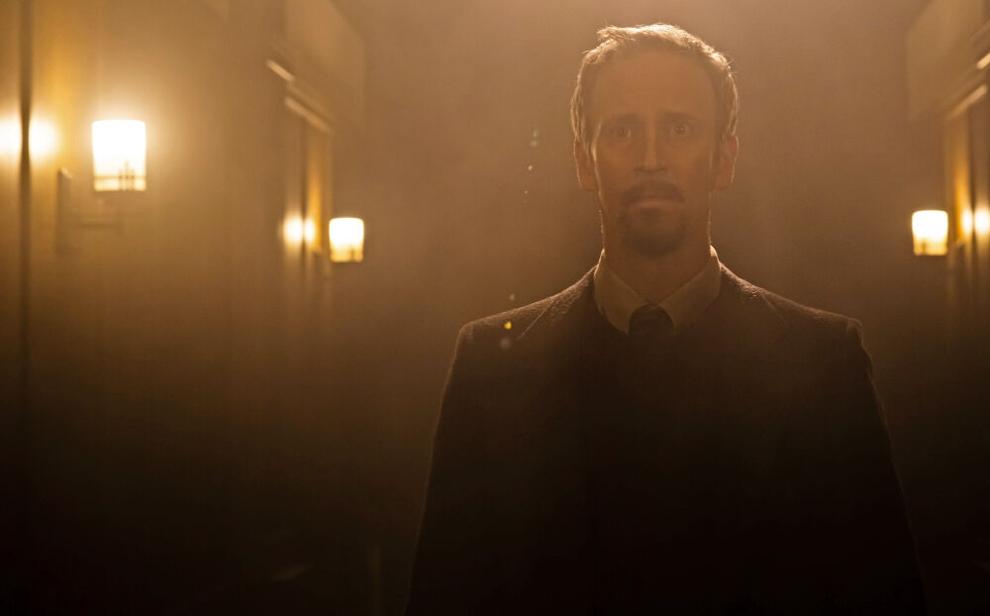 Local film news: 'Publish or Perish'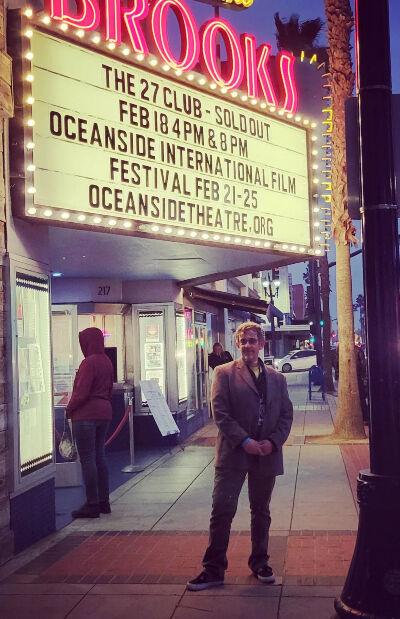 The locally made film "Publish or Perish," a dark comedy about a professor who accidentally kills a student and then tries to cover it up, is making the film festival rounds, with three screenings in four days this week in Sedona (Ariz.), Oceanside (Calif.) and Beaufort (S.C.). Next up: The Crystal Palace International Film Festival in London on March 21. Not next up: The Boulder Film Festival (March 2-5) which turned it down. The film stars Denver Center Education Head of Acting Timothy McCracken and is directed by David Liban. No word yet on when we might see it in Denver …
The Denver gang documentary "The Holly" continues to defy box-office expectations, earning a third week-long extension at the Sie FilmCenter. Artistic Director Keith Garcia said Julian Rubinstein's film, which focuses on Denver mayoral candidate Terrance Roberts' murder trial, was the most-attended title at the Sie in its opening week, and it has stayed in the top three ever since. It's now being held over through at least March 2. "We always see additional interest when there is a local narrative, but this being a documentary based on a true story has opened up more eyes," Garcia said. "Especially with Terrance's run for mayor, it's a very pertinent film at the moment for viewers who want to know more."
London-based filmmaker Kitty Teague has a team in Colorado this week conducting interviews for an upcoming documentary on the 2007 murder of Grand Valley's Paige Birgfeld, a divorced mom who led a double life running an escort agency. One of her clients, Lester Jones, was eventually convicted of her murder.
And finally …
Some people (OK, me) say "Our Town" is the best American play ever written (at least until "Angels in America." The Arvada Center is opening what looks to be an extraordinary take on the Thornton Wilder classic on Friday. It runs through May 21. Learn more at arvadacenter.org.