Film critics Sean Burns and Erin Trahan reflect on a year when audiences were eager to return to cinemas, but direct-to-stream continued to disrupt the movie-going experience. Here are their favorites from 2022.
---
2022 was the year Tom Cruise saved the movies. Hollywood inexplicably continued to shoot itself in the foot, skimping on theatrical runs for sure-fire sequels such as "Prey," "Disenchanted" and "Glass Onion" while chasing an unsustainable streaming business model by rushing everything to your living room, sometimes only days after opening. Meanwhile, movie theater aficionado Cruise used his considerable clout to keep his exorbitantly entertaining "Top Gun: Maverick" a big-screen only proposition all summer. The result was an event movie that actually felt like an event, making history by topping the box office both Memorial Day and Labor Day weekends while providing a lifeline to exhibitors wobbling on the post-pandemic ropes. I saw a lot of terrific films in 2022, but they're becoming increasingly more difficult for audiences to find, siloed off onto separate subscription services or buried in brief, barely-advertised engagements and erratic, feast-or-famine scheduling. (After a new release desert in August and September, four of the films on my top ten list opened over a one-week period in October, three of them on the same day.) Such studio malpractice and streamer sabotage leave me less optimistic about the future of the theatrical experience than I've ever been before, but at least we've got another Tom Cruise movie coming next summer to keep the doors open for a little while longer.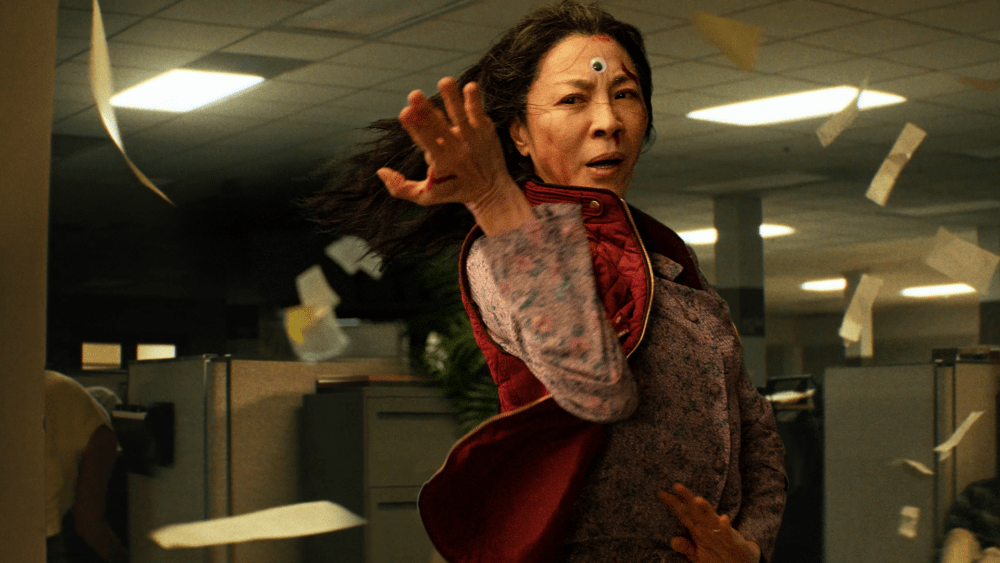 This madcap, maximalist opus from writer-directors Daniel Kwan and Daniel Scheinert is an exhilarating, exhausting experience. It's entirely too much of a movie about how the world can feel like too much. Especially these days. Michelle Yeoh stars as a mousy, miserable proprietress of a failing laundromat she runs with her bumbling husband (former Indiana Jones sidekick Ke Huy Quan, giving a comeback performance for the ages) until the two go tumbling into a sci-fi, kung fu multiverse that toggles through alternate timelines and different destinies with astonishing fluidity. Watching it gives you the same giddy charge you got from seeing "The Matrix" or "Being John Malkovich" for the first time, like you're watching a movie do stuff you didn't know movies were allowed to do. (Available on VOD and returning to the Brattle Theatre Dec. 23-Dec. 31.)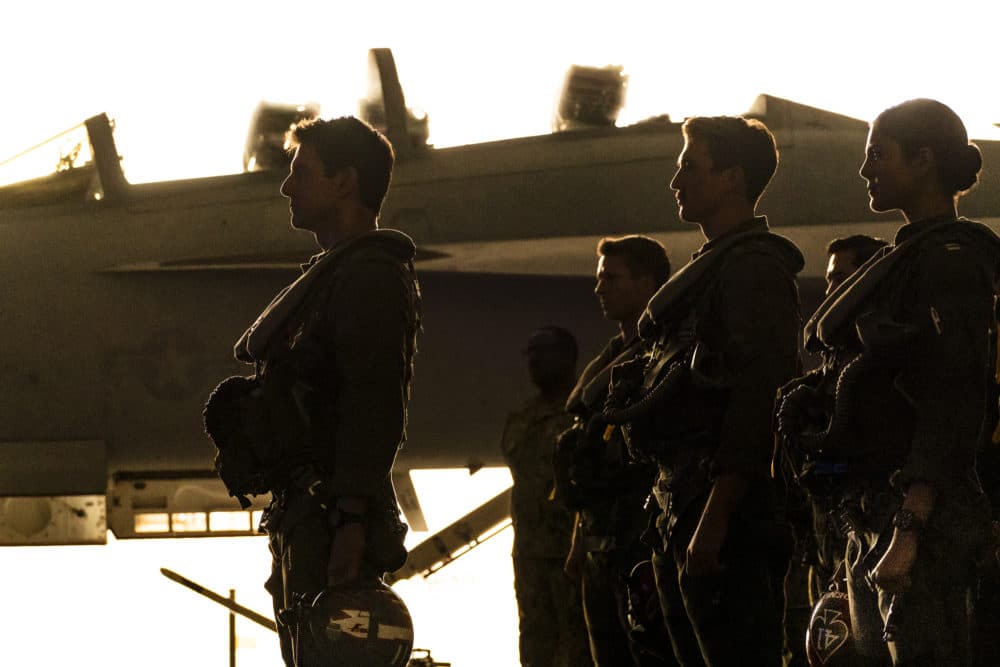 "Time is your greatest enemy," Tom Cruise's reluctant instructor warns his fresh-faced recruits. What Maverick's really up against in this thrilling, robustly emotional sequel aren't the faceless, nationless enemy fighter jets on his tail, but rather his own obsolescence. There's a reason that the film's most stirring action sequence finds him racing against a clock. This is quietly one of Cruise's finest performances, reconsidering his hotshot signature role as a middle-aged flyboy nearing the end of a runway full of regrets. "Top Gun: Maverick" is a miracle of a modern blockbuster that shows you spectacular sights you've never seen before and sends the audience home feeling like a million bucks. But as Val Kilmer's heartbreaking cameo is there to remind us, time remains undefeated. (In theaters and available on VOD.)
'The Banshees of Inisherin'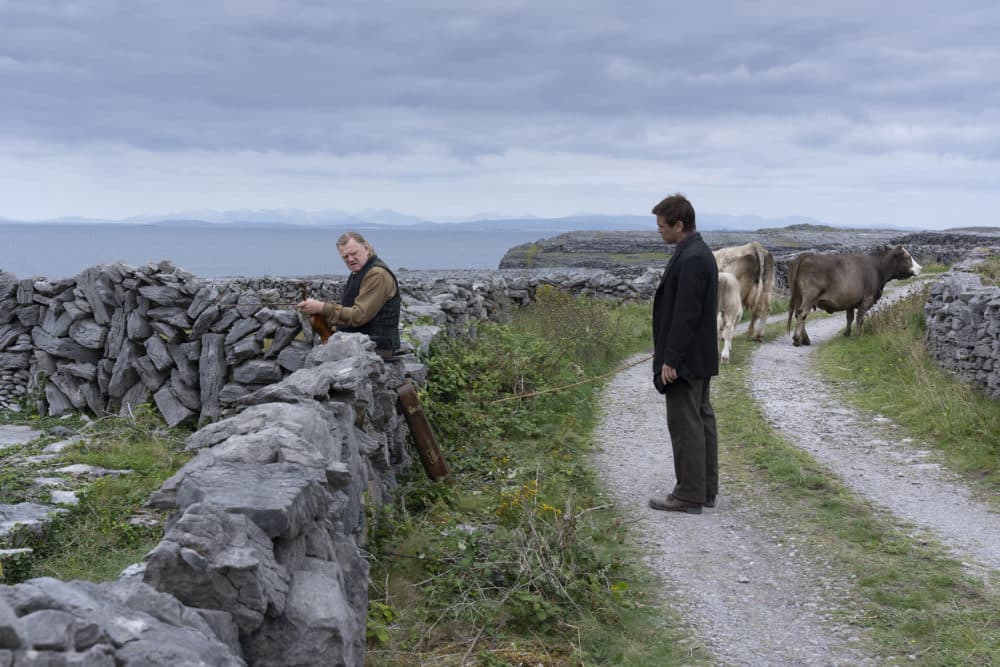 There came a day when Colm didn't feel like listening to Padraic's boring stories anymore down at the pub, and the abrupt end of their friendship rippled with bloody consequences across a tiny Irish island in the windswept spring of 1923. Starring Brendan Gleeson, Colin Farrell and the year's most crackerjack ensemble, Martin McDonagh's mercilessly funny fable is a small story containing enormous truths. It's about stubbornness and cutting off your nose (or fingers) to spite your face, and despairing that you've wasted your life. But mostly this is a movie concerned with kindness, and how the lack thereof turns innocent people cruel, bringing the whole house down around you in flames. So you may as well be nice to the idiot and his donkey. (Streaming on HBO Max and available on VOD.)
'EO'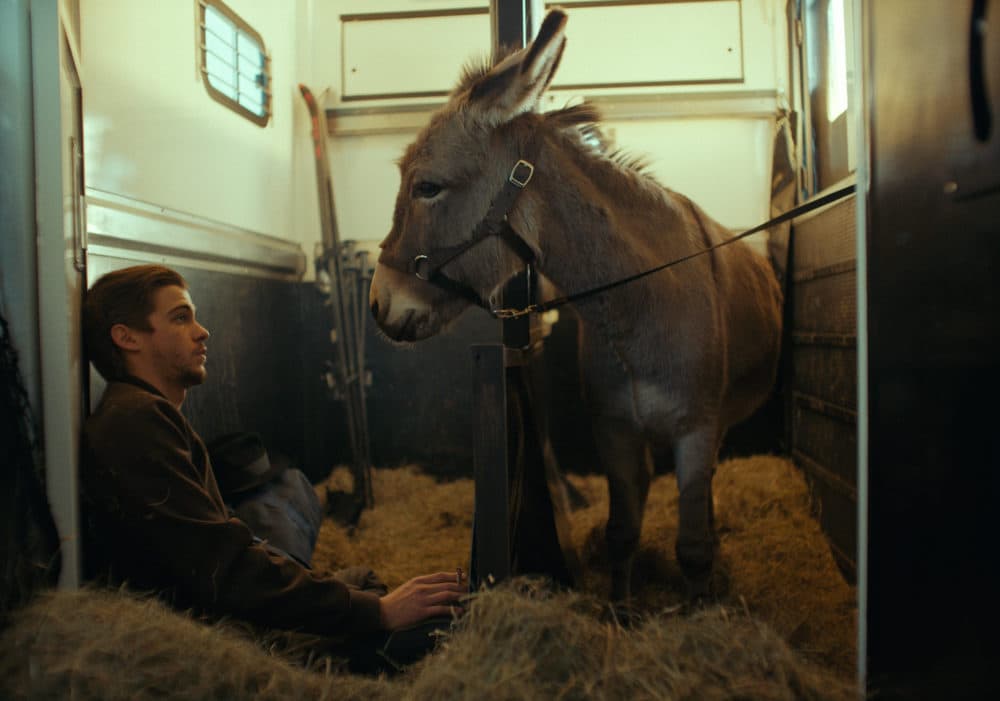 Another unlucky mule takes center stage in this punk rock provocation from 84-year-old Polish New Wave pioneer Jerzy Skolimowski. The titular ass gets repossessed from a bankrupt circus and goes hee-hawing through a handful of absurdist misadventures around modern Europe in this prankish, nihilistic riff on Robert Bresson's 1966 spiritual masterpiece, "Au Hasard Balthazar." It's a jagged, electrifying experience with so many unpredictable jolts I actually gasped aloud more than once. The film fights our urge to anthropomorphize; do those dumb donkey eyes understand or are we just projecting? And does it matter either way? Skolimowski makes a case that we, like his main character, are simply being swept along by incidents beyond our control, all of us on our way to the salami factory. (Opens at the Coolidge Corner Theatre on Dec. 23.)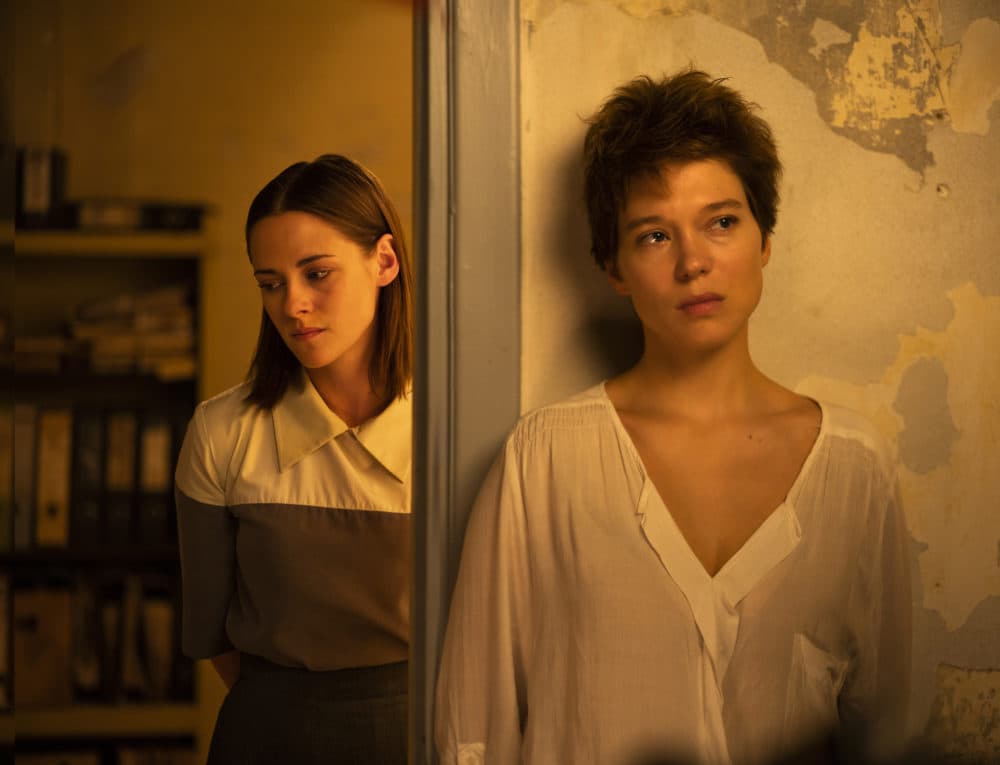 David Cronenberg's fiendishly funny return to his body horror beginnings feels like a grand summation of conversations the filmmaker has been having with audiences since the 1970s. In an unspecified future era when humans have evolved past pain and infection, "surgery is the new sex," at least according to Kristen Stewart's hilariously horny bureaucrat. Viggo Mortensen and Léa Seydoux star as married performance artists who remove his excess organs for rapt audiences at underground gallery shows. In classic Cronenberg fashion, the film is full of provocative philosophical discussions about the fate of the species while being delightfully disgusting. It's all played as a poker-faced comedy of manners, trying to get you turned on and grossed out at the same time. Long live the new flesh. (Streaming on Hulu and available on VOD.)
'Decision to Leave'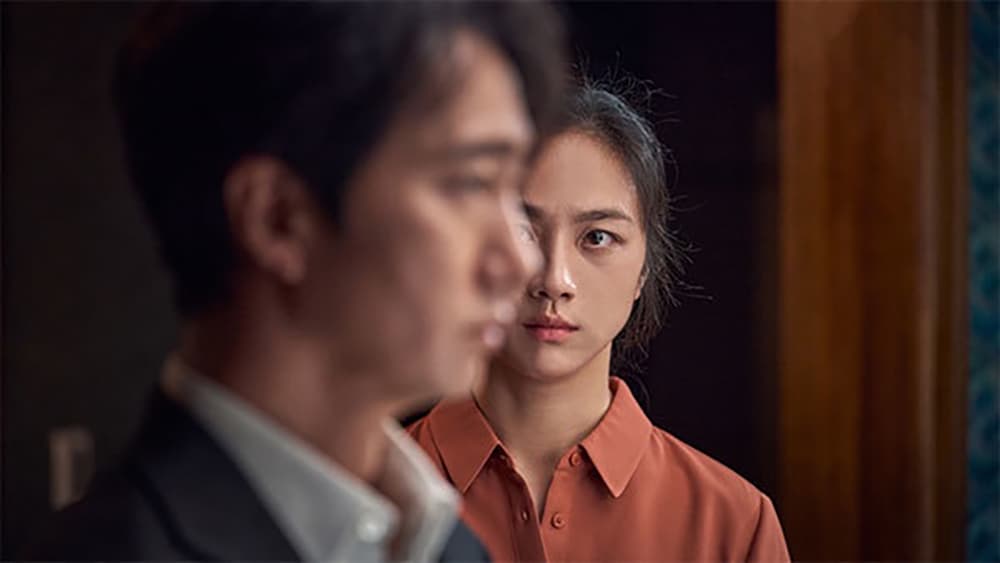 Like "Basic Instinct" by way of "In the Mood for Love," writer-director Park Chan-wook's woozy, wonderfully repressed romance finds Park Hae-il's buttoned-up policeman falling chastely in love with a murder suspect played by "Blackhat" beauty Tang Wei. It's the most intricately directed film of the year, every scene a sly visual restatement of the picture's fixations on ways of seeing and what gets lost in translation. Surveillance and hypotheses are made literal, with the detective projecting himself into flashbacks and suppositions, characters hovering inside each other's memories in a formalist's film noir paradise. I like to kid that this is the best romantic comedy since "Gone Girl," or at least "Phantom Thread," in its snickering, sinister implication that the only unsolvable mystery is the human heart. (Streaming on MUBI and available on VOD.)
'Aftersun'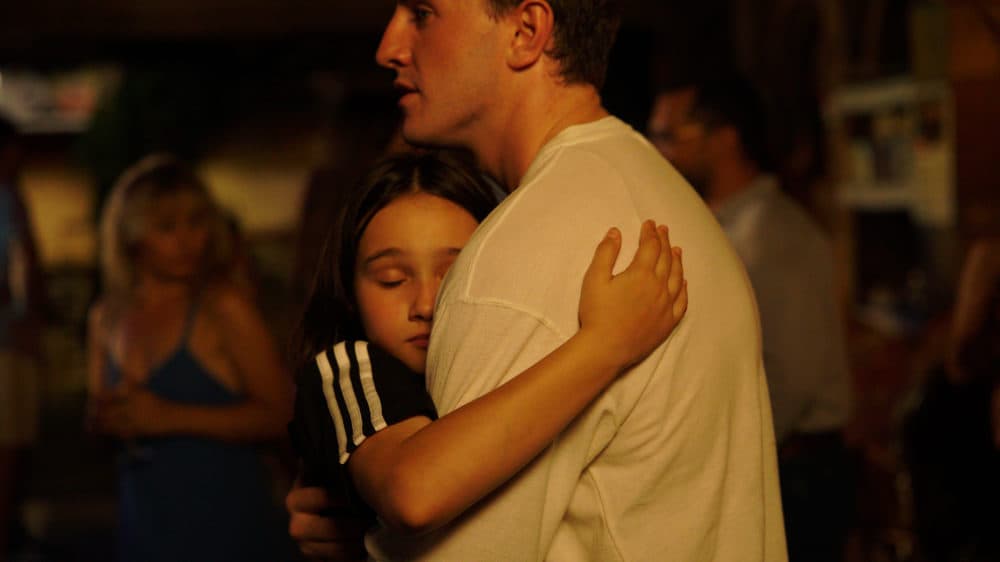 Eleven-year-old Sophie (Frankie Corio) is on vacation at a Turkish resort with her sad-eyed single father (Paul Mescal). We spend a few uneventful days alongside these two, catching hints of something deeper going on with dad. Writer-director Charlotte Wells adopts the dreamy atmospherics of early Sofia Coppola coupled with the jagged fragments of Lynne Ramsay. Eventually we realize we're watching the remembrances of an older Sophie, looking back on what might be the last time she saw her father. It's all elisions, ellipses and lingering looks that build to an overpowering emotional crescendo. Wells and her brilliant editor Blair McClendon expertly evoke the ways in which we rewind scenes in our mind, stubbornly trying to make sense of something – or somebody – who sadly slipped away. (In theaters and coming to VOD on Dec. 20.)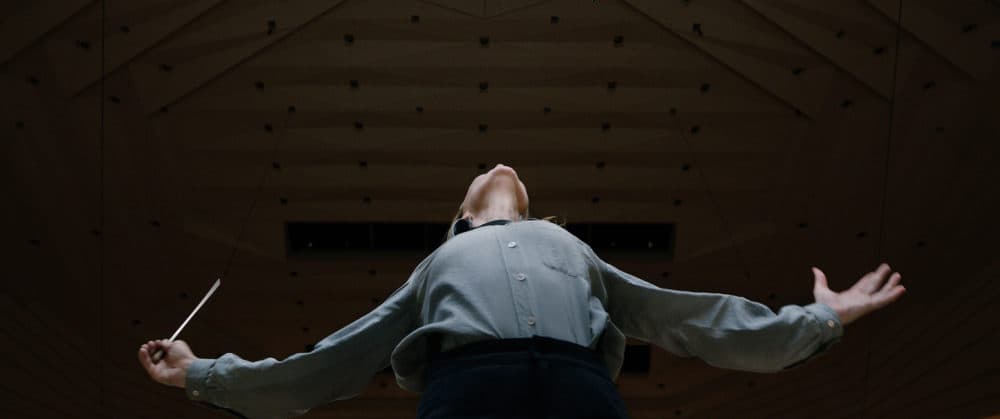 Maybe the movie this year I've chewed over the most, writer-director Todd Field's cold-blooded, Kubrickian comedy of checked privilege offers an indelible creation in Cate Blanchett's brassy conductress, a fictional characterization so vivid it took barely a week after the film opened for folks online to start acting as if Lydia Tár were a real person. Addressing recent, overdue reckonings regarding abusive behaviors long tolerated in the arts, the film's deliberately discombobulating ambiguity is more of a conversation-starter than an argument, asking questions for which there are no easy answers while playing upon our sympathies to trick the audience into interrogating our own personal permission structures. It's a stubborn, difficult film. I'm still not sure it all works, but I haven't stopped thinking about it. (In theaters and available on VOD.)
'The Eternal Daughter'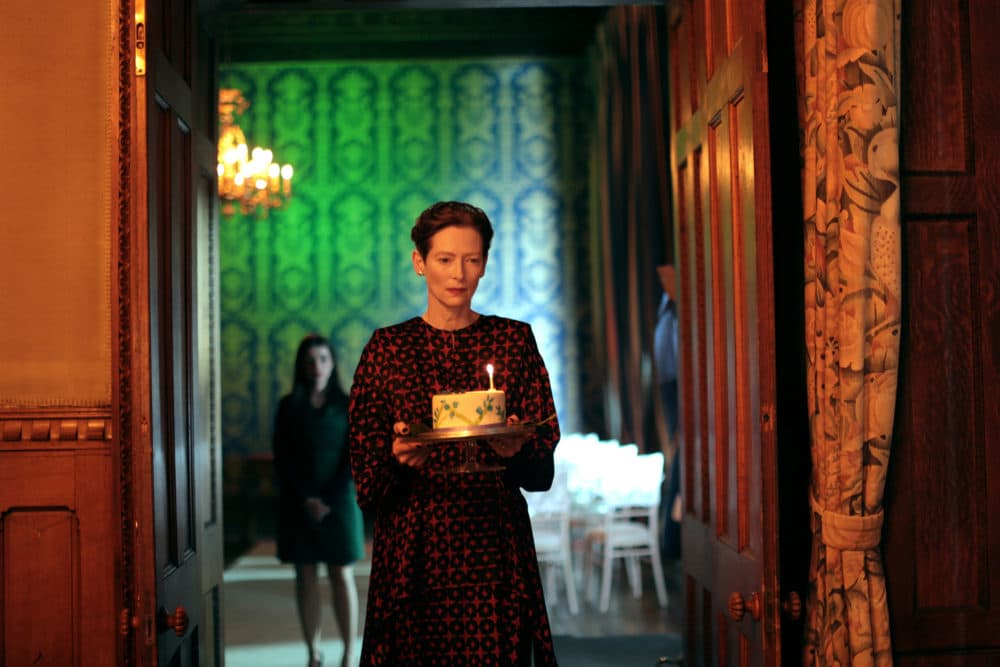 Tilda Swinton does double duty as both a neurotic filmmaker and her doddering, emotionally aloof mother in writer-director Joanna Hogg's eerie epilogue to her semi-autobiographical "The Souvenir" series. The two Tildas try to go on holiday together, staying at a drafty and possibly haunted hotel far away in the foggy English countryside, ostensibly to celebrate Mum's birthday. A friend called the movie a ghost story without a ghost and without a story, which is a fine way of describing how Hogg's oblique inferences and uncanny interludes add up to a uniquely Gothic take on grief. The climatic reveal doesn't come as a surprise to anyone except our protagonist, coupled with the shattering understanding that it's those most dear to us who we sometimes understand the least. (Available on VOD.)
'Jackass Forever'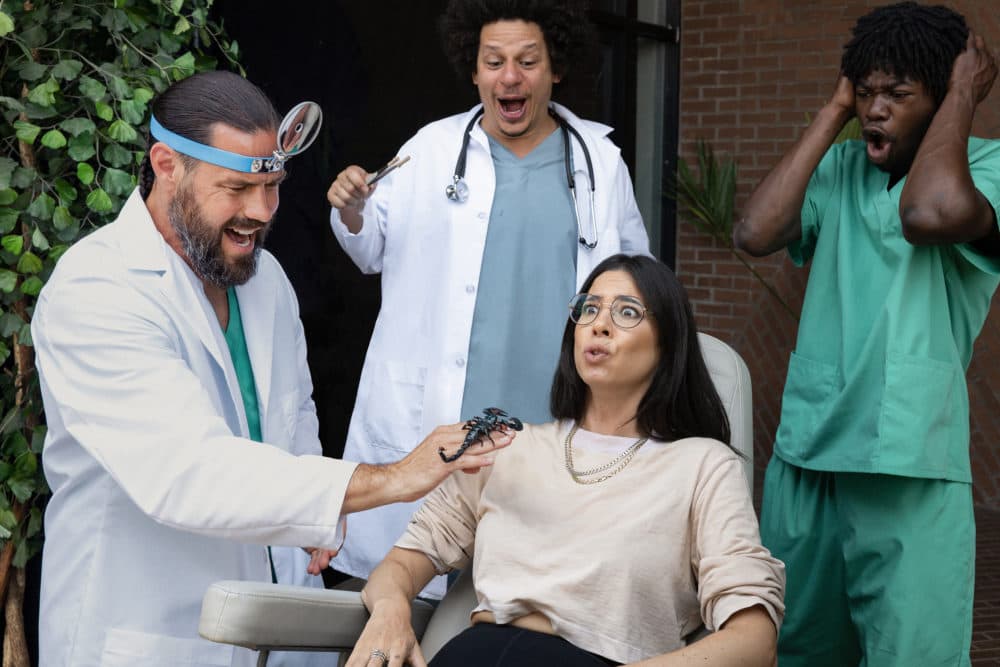 The year's most joyful entertainment finds the gang pushing 50 yet still subjecting themselves to an endlessly inventive, non-stop barrage of elementally idiotic behavior, daredevil foolishness and marvels of ingenuity in the realm of genital trauma. Intellectual pointy-heads like to cite the crew's Dadaist tendencies, their subversive, queer-friendly ethos and a continuing tradition of elaborately staged physical comedy dating back to the silent cinema of Buster Keaton and Harold Lloyd. Some come for the cackling camaraderie and good-natured inclusivity, with naked bodies of all shapes and sizes screaming in agony and gasping with laughter together. Other folks just think it's funny to watch dudes light farts on fire and poop their pants. The wisest among us enjoy all of the above. (Streaming on Paramount Plus and available on VOD.)
Honorable Mentions: "All the Beauty and the Bloodshed," "Causeway," "Emily the Criminal," "Strawberry Mansion," "We're All Going to the World's Fair."
---
According to the two critics groups I belong to, eligible movies for the 2022 awards season exceed 1,000. I work hard to maintain an abundance mindset, but c'mon, a gal's got to watch TV and read a few books, too. If I knew how to pull off a Jeanne Dielman joke here without crawling into a corner and weeping, I would. The point is, we like what we like and we like to know what other people like. Since I firmly believe in having an assortment of knives to cut through the impossible, I offer my slice.
'The Banshees of Inisherin'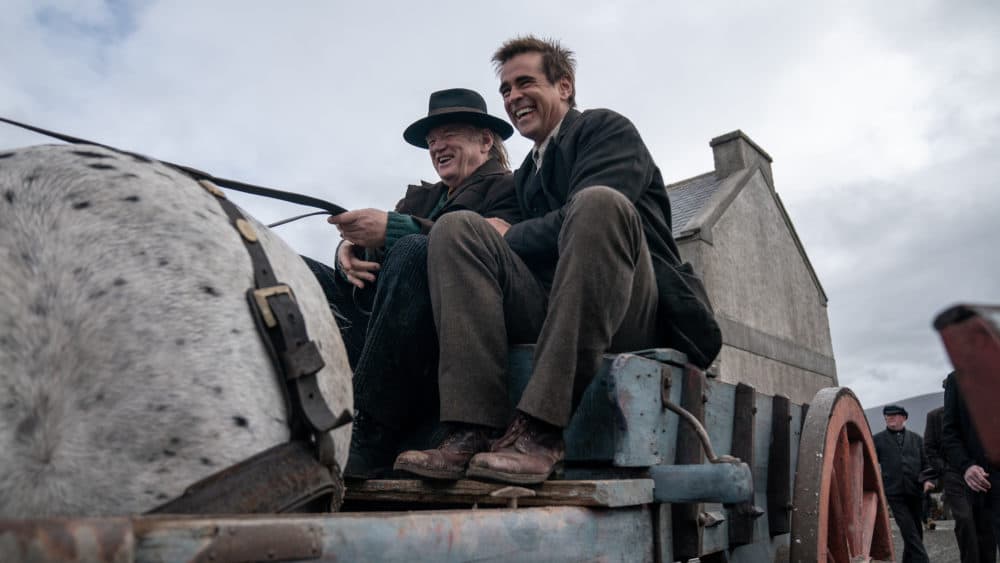 If Martin McDonagh could give us this richly absurd, impeccably structured comedy about friendship run amok and time running out, how did "Three Billboards Outside Ebbing, Missouri" happen? Colin Farrell turns in the performance of the year, possibly his career. Fiercely perfect fecking dialogue helps as does the village – both the robust cast and Irish isle setting – sumptuously shot by Ben Davis. As close to perfect as a movie could be. All intact thumbs up.
'Women Talking'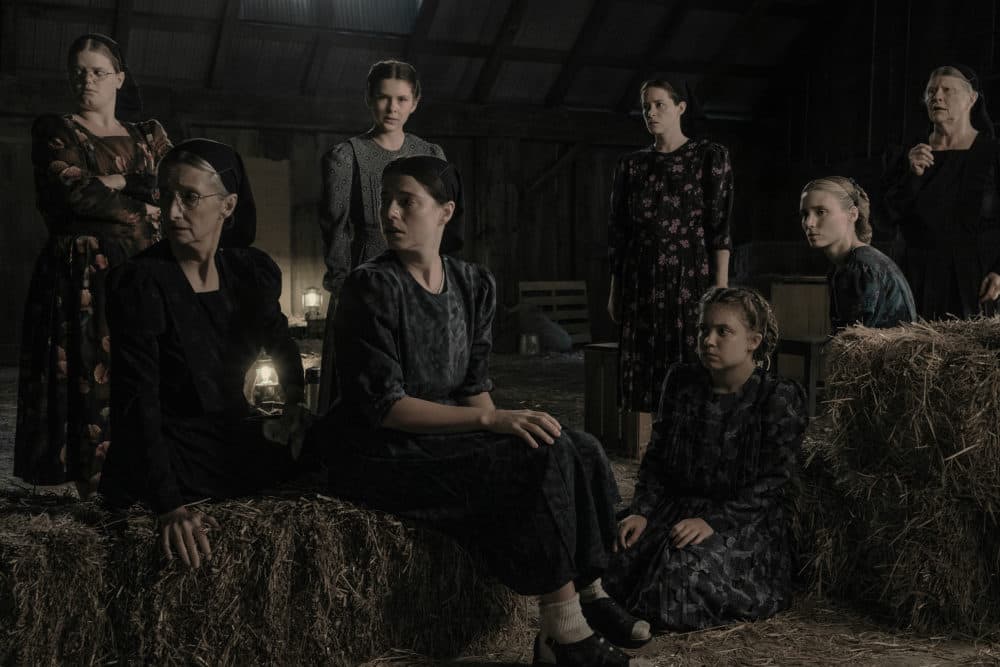 One of my favorite living authors, the wildly original Miriam Toews, based her novel of the same name about Mennonite women and girls, drugged and raped by the men and boys in their closed community, on true events that happened in Bolivia. Toews grew up in a similar community in Canada and her writing often delves into the culture clashes of isolation and integration. That's what's on the table in this astonishing ensemble drama, adapted with careful urgency by fellow Canadian Sarah Polley. Should the women (Claire Foy, Jessie Buckley, Rooney Mara and others) stay or go? Polley breathes full cinematic life into the grueling but sharp negotiation, devastating when transformed from page to screen. "Women Talking" articulates how incremental decisions become action. And how indisputable force comes from acting in unison. In this instance, the women do not accept a tie vote. (In theaters Dec. 23, opens at Coolidge Corner Theatre on Jan. 6.)
'TÁR'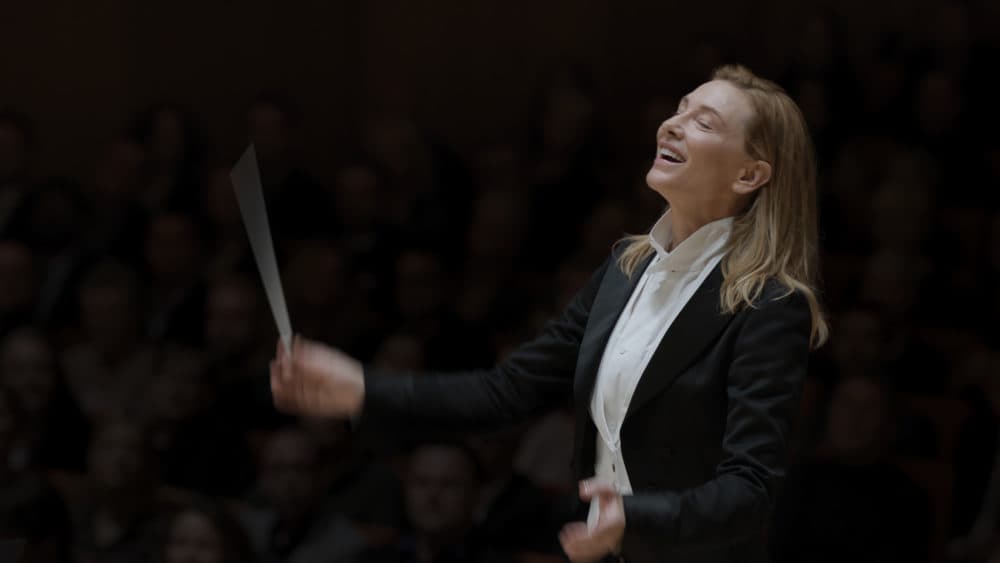 The encyclopedically brilliant Lydia Tár (Cate Blanchett, sometimes overdoing it) has had to ignore all limits to become a globally revered conductor. "Tár" succeeds in lifting the veil on such a rarified life with convincing realism, down to Tár's brutalist Berlin apartment and slouchy men's trousers. Though captivated, like Sean I'm left with a few questions, such as what does a self-described "U-Haul lesbian" teach us about an abuse of power overwhelmingly, at least in the public sphere, committed by men? If I were to look at "White Lotus" season two for the answer, it would be that "not all women are saints, either." That's one thing F. Murray Abraham's grandpa character gets right. With a little more unpacking, maybe I'll figure out what else "Tár" reveals.
'Top Gun: Maverick'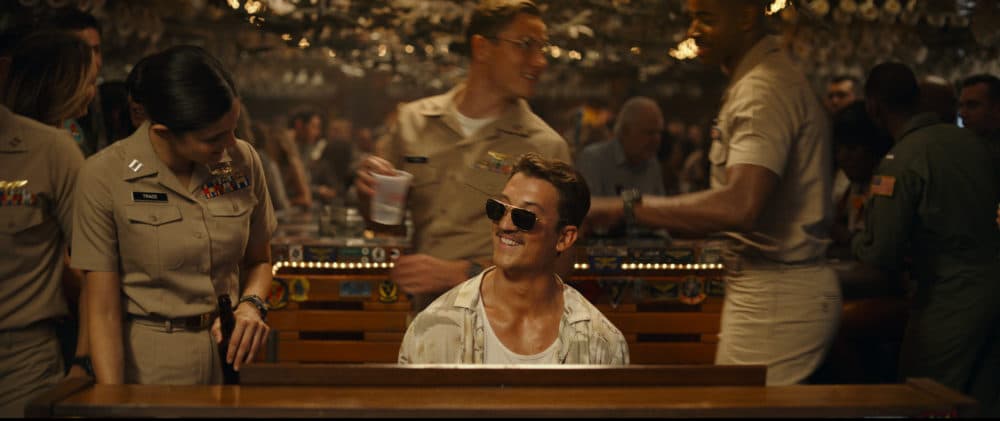 If "Maverick" had to fly so "Banshees" could crawl, then so be it. This pick makes my list for its box office acumen and precision target on American nostalgia. From catchy soundtrack to jacked up and dressed down dudes who serve, this scene-by-scene recreation of 1980s cinematic grandeur, ruled by its aging king Tom Cruise, rings all the familiar bells. Now, big emotions and Kenny Loggins-like anthems get crammed into tiny devices with three other open windows. Cruise will have none of that, nor should he. Nor should we if we still love going to the movies.
'Everything Everywhere All at Once'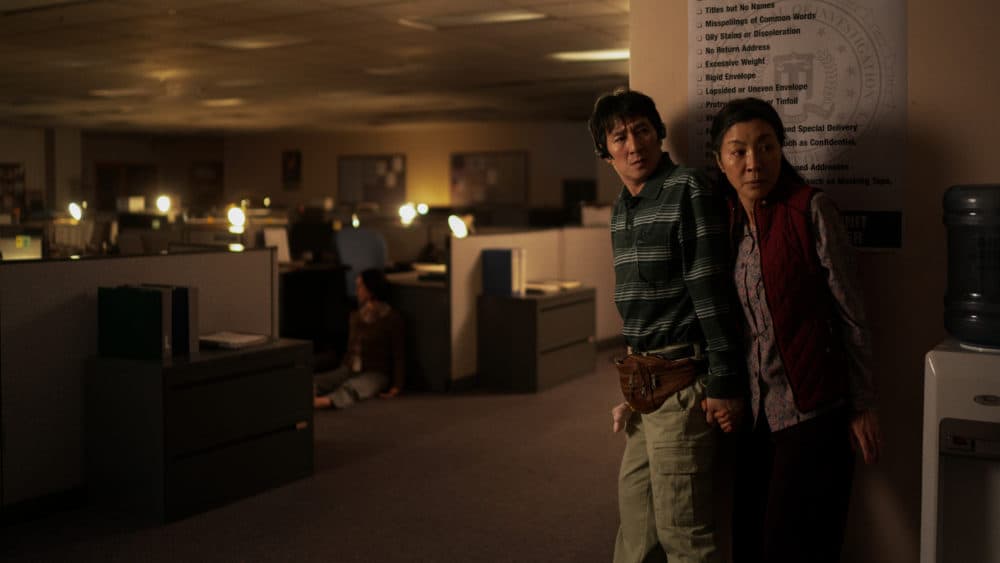 Speaking of "too much of a movie," what holy imagination rules this multiverse-hopping familial love story? From outlandish costumes to jam-packed set design and wildfire editing, this movie is so much and so original it's hard to fathom how it got made. Imagine if it were really the case that "every rejection, every disappointment has led you here to this moment," as Ke Huy Quan tells Michelle Yeoh. Then suddenly she's a kung-fu champ. That's exactly the kind of too much I want more of in the future.
'Girl Talk'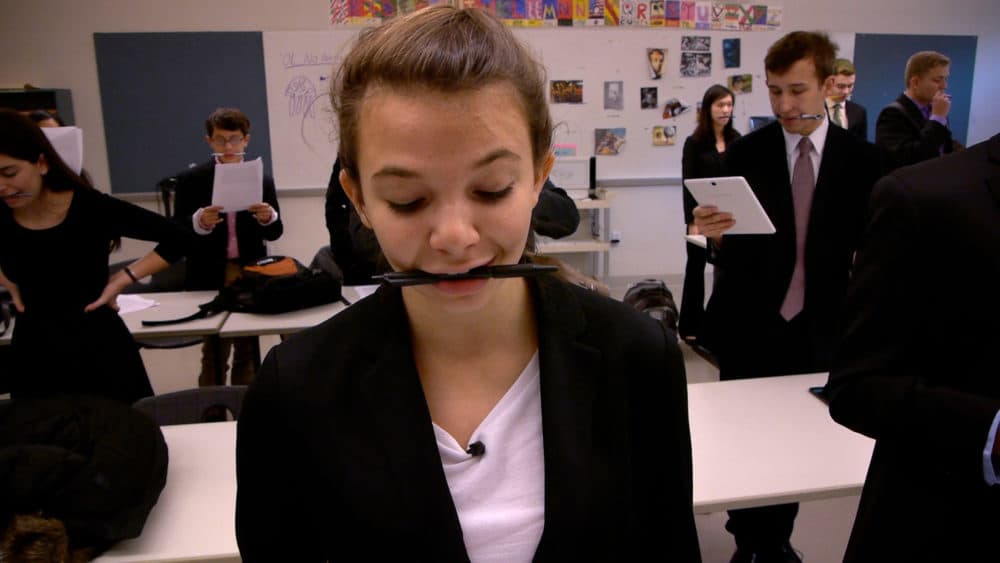 A film by Lucia Small improves with every viewing. When I spoke with the filmmaker earlier this year, she said she'd get that comment a lot. She rightfully took it as a compliment. I'll confess I needed a couple of rounds with "Girl Talk," her intricate documentary that questions girls' success in high school debate, to spot some subtleties like a young woman who abandons her pesky high heels on the way to a competition. Similar gestures can be found in every scene.
Small shot her fourth and final documentary in her "adult" home of Massachusetts (she grew up in California) under the duress of pancreatic cancer treatment and a global pandemic. It took her eight years in production plus most of 2022 to release, an accomplishment powered by sheer tenacity and a pack of friends. Her three prior films made an indelible contribution to first-person cinema by examining the development of women's voices and authority, particularly in relation to men.
"Girl Talk" decisively extends that conversation to a new generation. It documents how Newton debaters eagerly teach each other how to dismantle gender bias. They see the problems, and their role in the solutions, as interrelated. Because we lost this remarkable filmmaker and friend to many in Boston, including myself, in November, we will need to go back to her films again and again to mine their timeless observations. As Small intuited, they're more replete with humility and grace with every viewing. We miss you, Lucia. (On PBS in 2023.)
'Hold Me Tight' and 'Aftersun'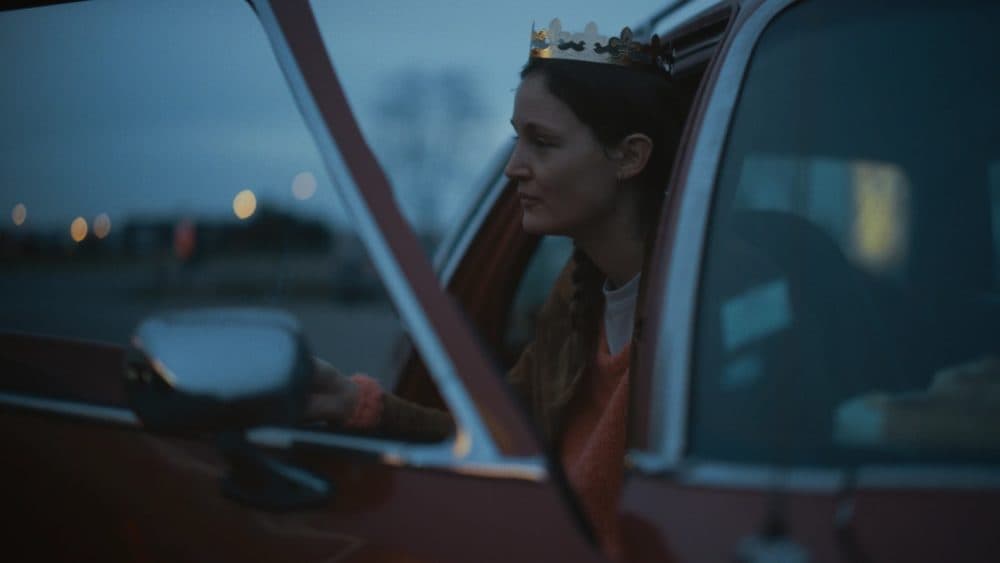 As for grief, I'm always looking for new ways to understand it. Both "Hold Me Tight," about a mother (Vicky Krieps) who abandons her family, and "Aftersun," a father-daughter recollection, give grief a physicality that's hard to nail down. Confusingly, it can masquerade as joy, especially the mundane kind that happens in silence over breakfast. Or poolside, while squinting in the sun. In both movies, grief wavers and slides over time. These mysterious narratives do, too. More and more, scenes from decades ago – from the movies or my own life – inexplicably overlap with the present. Then fog out and disappear. It's always a gift when a movie can help draw those scenes out, or back together. And if prompted by a Kenny Loggins tune, so be it. ("Hold Me Tight" and "Aftersun" are both available on VOD.)
Special mentions to Dale Dickey in "A Love Song." Season one of the Boston-produced Reciprocity Project, particularly "Weckuwapok (The Approaching Dawn)." Donkeys. They deserve better. And a shout out to Providence documentary producer-director Sara Archambault ("Riotsville, U.S.A.," "No Time to Fail," "A Decent Home"), and Boston documentary director-festival founder Sabrina Aviles ("Raising the Floor," CineFest Latino Boston) for knocking 2022 out of the park.