Kehinde Wiley reinvented a famous Confederate statue when he replaced a Rebel general with his own rebel rider.
Wiley's "Rumors of War" is modeled on a statue of J.E.B. Stuart that long stood in Richmond, Virginia. The Stuart statue was removed, along with other Confederate statues on Monument Avenue, in 2020.
Wiley's version, whose rider is a confident-looking Black man wearing dreadlocks, jeans and Nikes, had been installed nearby just months earlier. Like paintings Wiley made for a 2018 St. Louis Art Museum exhibition, the statue both repudiates and reclaims historic images for the 21st century.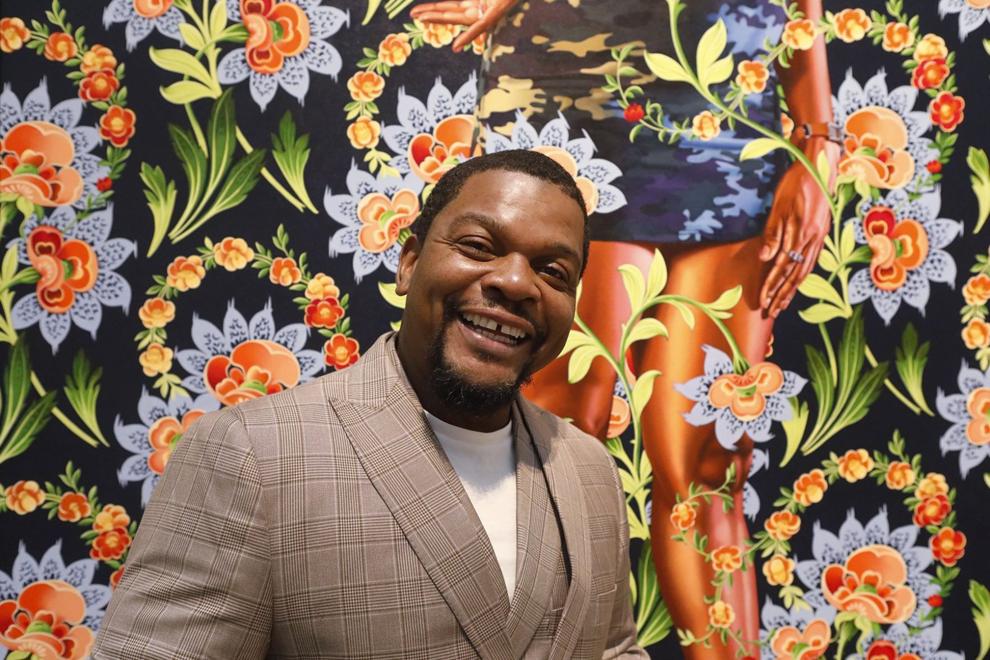 Now, a version of Wiley's "Rumors of War" will welcome visitors to the forthcoming Doorways headquarters in St. Louis.
"I'm thrilled," Opal Jones, president and CEO of Doorways, said on Monday. "We anticipate people will come from miles around to see it."
The nonprofit organization, which serves homeless or home-insecure people affected by HIV/AIDS, expects the sculpture to be installed in late summer, when its new headquarters opens on North Jefferson Avenue near Martin Luther King Boulevard. Part of a $35 million project, the site will include not just offices but also 50 housing units, space for programming and a playground.
But the project's capital campaign doesn't cover a sculpture by one of the country's best-known African American artists.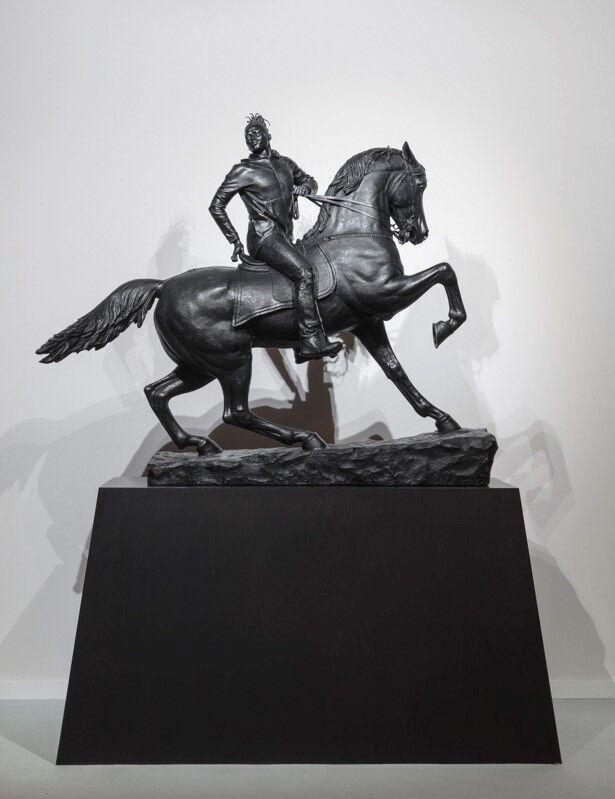 "As a nonprofit, we, of course, have no money for public art," Jones said. So the Wiley sculpture will be a long-term loan paid for by the Gateway Foundation, which created Citygarden, among other projects.
The bronze artwork will be in a garden area outside Doorways. The foundation has never before placed public art in north St. Louis, but it saw "the value in what we wanted to do," Jones said.
She said she had met with the foundation, which was interested in helping with the project. But none of the pieces it owned looked right for Doorways, she said. She wanted artwork that reflected people who live in the community. The majority of clients served by Doorways are African American.
When the possibility of the Wiley work came up, Jones was excited, and Gateway approved the purchase. It's one of nine smaller casts of the original "Rumors of War" that now stands near the Virginia Museum of Fine Arts in Richmond. The Doorways sculpture measures 53 inches high and 64 inches wide. Its pedestal is about 5 feet high.
"The piece and the spot are just perfect for each other," said Paul Wagman, a spokesman for the Gateway Foundation. The group would not disclose the cost of the sculpture.
Not only will the work add beauty to the Doorways campus, Jones said, but she hopes it will help destigmatize the community. The sculpture signifies "empowerment in the face of adversity," she said.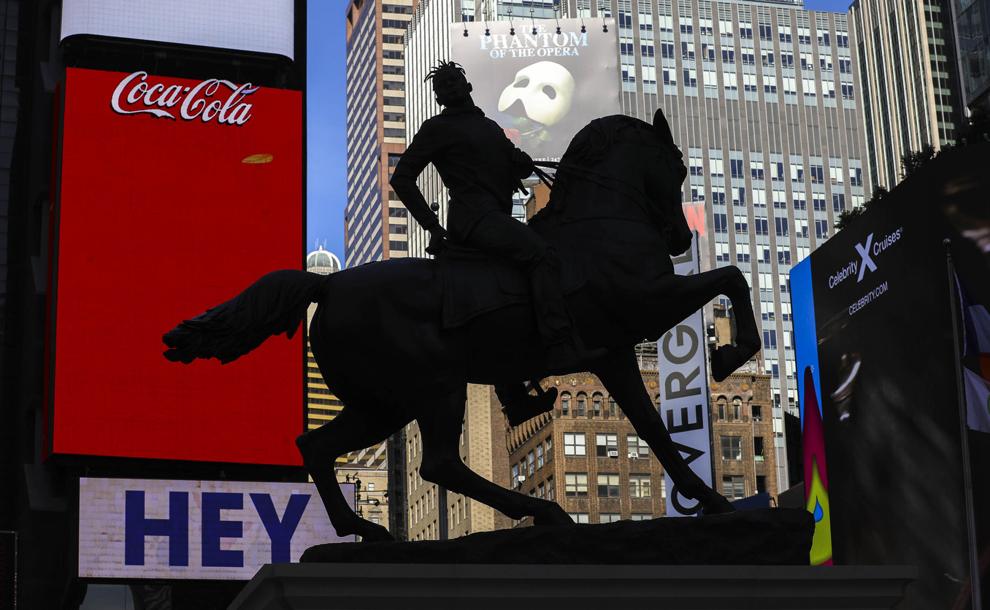 In addition, the dynamic sculpture of a Black man on a horse may also be empowering to students at two nearby schools, Carr Lane and La Salle middle schools.
"I think we'll look back someday and think, "How in the heck did Doorways pull this off?'" Jones said.
Doorways is still working to raise $3 million to $4 million for its project, Jones said. The second phase will add 39 more housing units to serve people who have a mental health or substance-use condition along with HIV. She said that overall, the nonprofit helps about 3,400 people a year in more than 100 counties in Missouri and Illinois.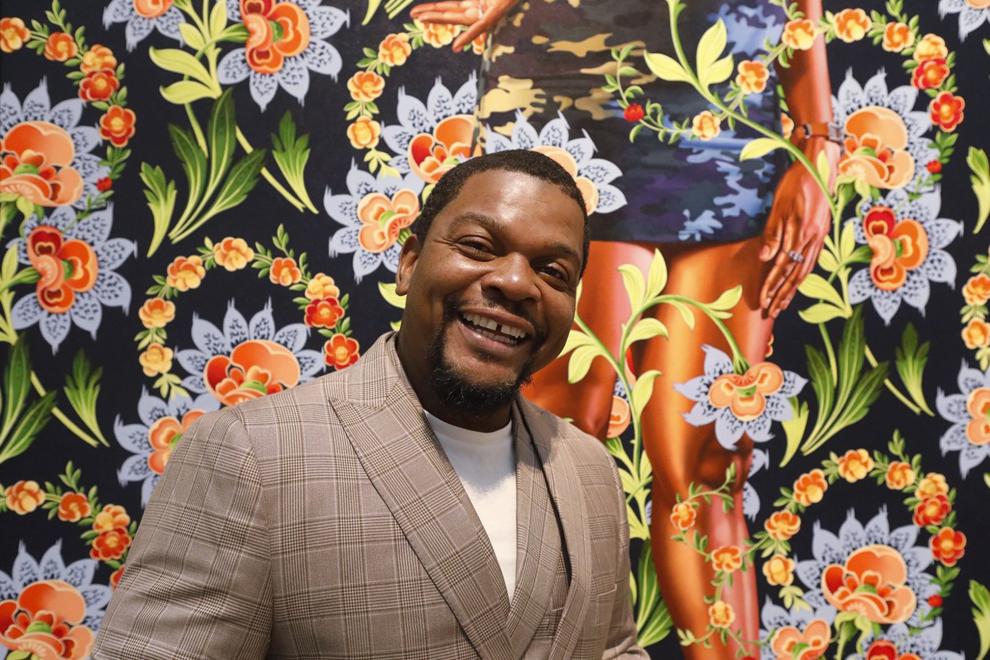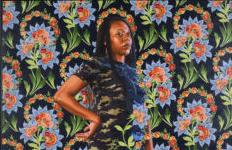 Wiley, who painted the official portrait of President Barack Obama, is one of the country's preeminent Black artists. His works hang in many major museums, including the St. Louis Art Museum. In 2017 he did "street casting," asking St. Louisans to pose for an exhibition that reimagined some of the museum's permanent holdings.
For it, he put contemporary African Americans in the kinds of portraits that traditionally featured kings or noblemen. After the exhibition closed in early 2019, the museum purchased one of the large paintings, "Charles I."
Currently, St. Louis features three equestrian monuments — "Apotheosis of St. Louis" on Art Hill in Forest Park; a sculpture of the Union General Franz Siegel, also in Forest Park; and "Man on Horse," by Fernando Botero, on Wydown Boulevard near Hanley Road in Clayton.