Littleton native Angela Reed, who won a True West Award for originating one of the key roles in the world-premiere staging of "The Whale" at the Denver Center in 2012, is thrilled to see the Samuel D. Hunter play now opening as an Oscar-buzz film a full decade later.
In fact, she's watching Hunter's dog, Squire, while he's out in the world and promoting the film.
OK, this is going to take some explaining.
"The Whale," starring Brendan Fraser, is about a housebound 600-pound man named Charlie. When the Denver Center cast the play for its world-premiere staging, it went to New York, where Reed is based. She was cast to come home and play Liz, who is not only the dying man's nurse but also the sister of Charlie's late life partner. Separately, a young actor named Cory Michael Smith was cast to play a mysterious door-to-door missionary named Thomas. 
When the cast gathered in Denver for the first time, they quickly figured out that Hunter, Reed and Smith were not only neighbors back in New York … they all lived in the same building. Seriously. Sort of like an "Only Murders in the Building" situation in real life. Minus the murders.  
"It's so crazy," Hunter said. "We lived in the same building, and none of us met until we were in Denver."
Reed, a grad of Ponderosa High School and the University of Colorado Boulder, had previously performed in the DCPA Theatre Company plays "After Ashley" and "Map of Heaven." Because she also had read the role of Liz in a development reading of "The Whale" in Denver a year before, she really did own the part from the start. But when the play was soon picked up for a completely different off-Broadway staging in New York later in 2012, Reed was a victim of her own success. She wanted to audition, but she wasn't available because, by then, she was playing a leading role in the first national touring production of "War Horse."
"I loved every minute of working on 'The Whale,' and I'm thrilled for Sam," Reed said last week on a break from her latest Broadway success: She's playing Harry Potter's wife in "Harry Potter and the Cursed Child." "This is such well-deserved attention for a beautiful person and artist."
The remarkable Hong Chau, best known for the film "Downsizing," was cast to play Liz in Darren Aronofsky's film version of "The Whale," and she delivers a pretty gut-wrenching performance. But that's not the end of the story for Reed.
"I actually got to spend a couple of days on the film set," said Reed – and not just visiting. Advance rehearsal, which is so essential for stage plays, is almost unheard of for films. But Aronofsky wanted three weeks of old-fashioned, pre-filming rehearsal. Problem was, Samantha Morton, cast in the small but pivotal role of Charlie's ex-wife, Mary, was not available for that because she was back home in England filming another big Denver Film Festival offering, the Harvey Weinstein exposé "She Said." So, someone would have to sit in as Mary for a few weeks. "They wanted someone familiar with the play to read through the scenes and then plot out some of the blocking," said Reed.
And "the very moment they said they needed someone to come in and hold space for Samantha," Hunter said, "I was like, 'I have someone from the original cast.' I just love Angie Reed."
"The film was shot on a soundstage just outside of (Newburgh, N.Y.), and because I was playing a different role, it was kind of nice that I didn't have any preconceived ideas based on how I had done it before," Reed said. "I really just wanted Brendan to have someone to look at and work off of.  He was really kind. And it was cool to be on a set with Aronofsky."
And with the film set to open widely on Nov. 21, Hunter can rest assured that Squire is well cared for back home in New York, Reed promised.
Drummer Dave Clifford needs help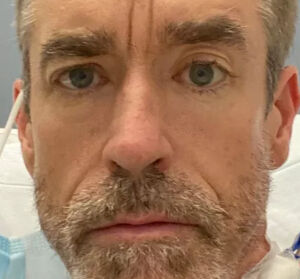 Dave Clifford, a truly cerebral and seminal figure in Denver's underground rock scene for nearly three decades, developed Guillain-Barre Syndrome from what he believes was a bad COVID vaccine last November. GBS causes the immune system to attack the nervous system and can paralyze a person's arms and legs.
Michelle Clilfford reports that, after a roller-coaster of a medical year, her brother is on his way to a complete recovery. But the ordeal has left him with $22,000 in out-of-pocket medical expenses. Friends have set up a GoFundMe that has raised about $15,600 for the graduate of Fairview High School and CU Boulder.
Clifford, who now lives in Los Angeles, was most recently a drummer (or as he spells it, "drumber") for the band Red Sparowes. Back in 2001, when Clifford was in a cult-favorite band called Pleasure Forever, I wrote that he looks a little like a young Steven Van Zandt crossed with Nick Cave. Of that band, he told me: "We are drawn to the utopia of pleasure. Human beings will obsess and indulge themselves in the things that destroy them, and we'll do anything we can to get to that point. The contradiction there is really intriguing."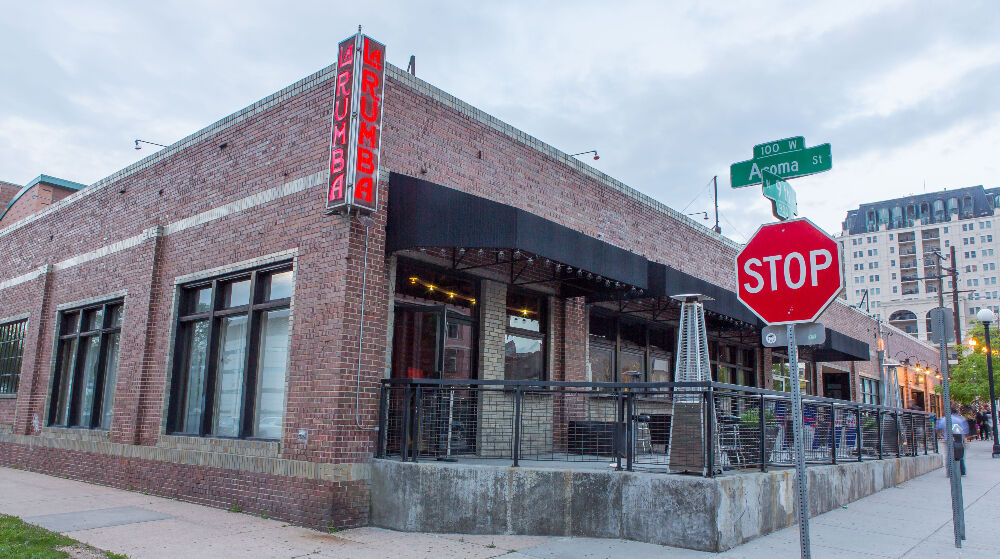 La Rumba turns 25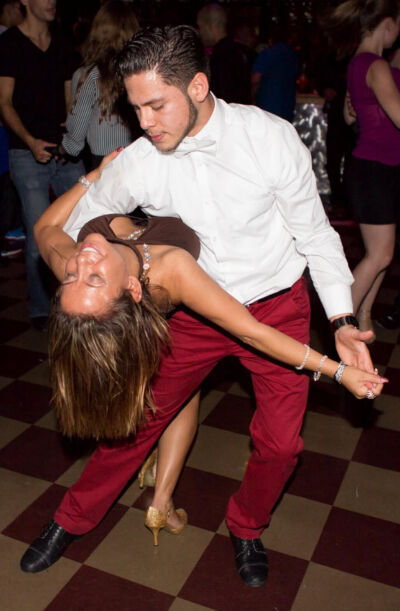 La Rumba, a Latin dance-focused nightclub that opened in the Golden Triangle neighborhood in 1997, will celebrate 25 sweet, sweaty years with nonstop events Thursday through Saturday at 9th Avenue and Acoma Street. "For a nightclub to be in business for 25 years is pretty unheard of," said owner Chris Swank. "The neighborhood has changed a bunch since we opened, but La Rumba's stayed relevant all these years. Hopefully we can stick around even longer." More info at larumba.com.
Briefly …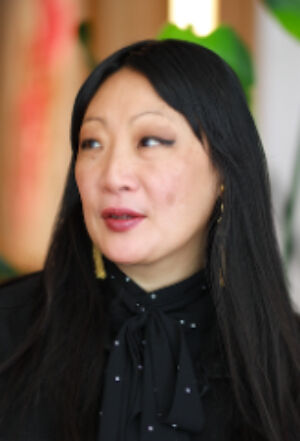 The Boulder Museum of Contemporary Art has named Jane Burke its new Curator. She was most recently the curatorial fellow in the Textile Art and Fashion Department at the Denver Art Museum. Burke will oversee BMoCA's expanding exhibition programs, which currently number more than 20 annual exhibitions at eight locations across the metro area …
Richard Knoll, a longtime actor at the old Bonfils Theatre (now the Tattered Cover Book Store), has died. "He was the sweetest man to walk the planet," said his friend Rebecca Manley. Knoll was a graduate of Arapahoe High School …
And finally: Benchmark Theatre will open its world premiere production of "The COVID Wife," written by and starring Suzanne Nepi, on Friday with more than 50 health-care workers from Littleton Adventist Hospital in attendance. It runs through Dec. 10 at 1560 Teller St.