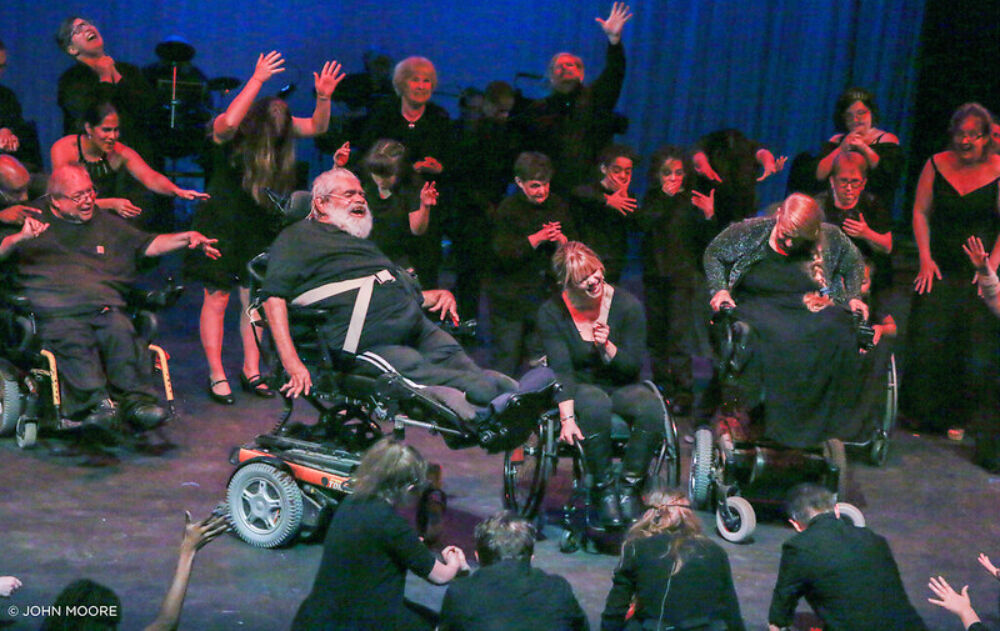 The Colorado Theatre Guild is making up for last year's pandemic-wiped theater season by choosing six recipients for its annual Lifetime Achievement Award. Lucy M. Walker, who founded the EDEN Theatrical Workshop in 1963, and the five founders of Denver's disability-affirmative Phamaly Theatre Company will be honored at Monday's Henry Awards ceremony at the Arvada Center.
"I am very honored and very proud because this means that Phamaly, and the reason it was started in the first place, have been validated," said Teri Westerman Wagner, who created the company in 1989 with Gregg Vigil, Kathleen Traylor, Kevin Ahl and Richard Britton.
"We started Phamaly because there was no opportunity for people with disabilities," Wagner said. "We all auditioned for choirs and theater productions, but they wouldn't let us in because they didn't know what to do with our disabilities."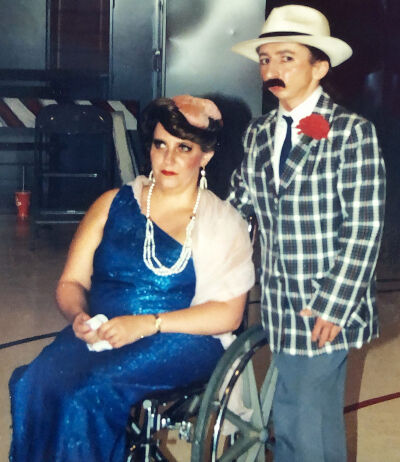 The company's name was initially an acronym for the Physically Handicapped Amateur Musical Artists League. But Phamaly is now a fully professional company that is in its 33rd year and recognized around the world. Its founders were way ahead of their time in building an inclusive organization that directly serves disenfranchised individuals with disabilities from all racial, ethnic, gender and class identities. Many have now gone on to significant theatrical endeavors, including Jenna Bainbridge's recent appearance in the off-Broadway musical, "Suffs."
"Phamaly has opened doors for actors who have wanted to go beyond our company like Jenna Bainbridge, Regan Linton, Leonard Barrett, Jason Dorwart and Daniel Traylor," Wagner said. "Without Phamaly they might not have reached their full potential because they might never have known that they could."
Phamaly will next present the provocative "Rocky Horror Musical," directed by Colorado Springs TheatreWorks Artistic Director Caitlin Lowans, from Aug. 14-Sept. 2 at the Su Teatro Performing Arts Center in Denver.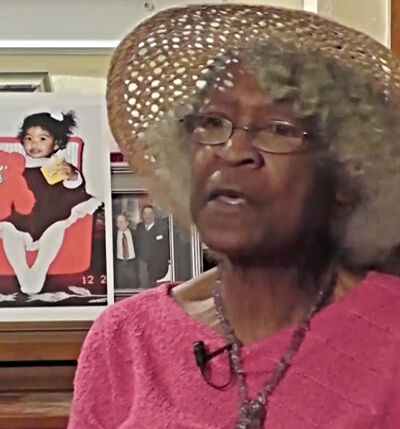 Former Denver Post reporter Claire Martin called Walker, now 93, "an unflinching, raw-boned woman who believes in giving everyone a chance at the limelight." In a statement, the Colorado Theatre Guild called her "a pioneer, a trailblazer, an activist and an unsung hero."
Walker operated for decades out of her house at 1570 Gilpin St., building EDEN into one of the longest-running theater companies owned and operated by a Black woman anywhere in the U.S. Operating on a shoestring budget, she performed anywhere she could, from schools to homeless shelters.
Walker could coax everyone from gang members to Denver District Attorney Norm Early to appear in her plays. In 2004, already 41 years into her company's existence, Walker was staging Aristophanes' classic anti-war comedy "Lysistrata" as an outreach program for incarcerated women.
"My own personal conviction is that if a person has made a mistake and recognizes that, and is willing to do something about it to correct it, they should be supported by society," Walker told me at the time. EDEN, which never received a penny of public funding, often collaborated with other arts organizations, with Walker once directing the 1929 play "Green Pastures" with the Spirituals Project – and a cast of more than 100.  
Walker was never afraid to provoke, once staging "White Lawn," a play about two warring African tribes, with all Black actors in one tribe and all White actors in the other.
"In spite of unrelenting discrimination, she never gave up her dream of shaping generations of artists in the Denver metro area," the Colorado Theatre Guild's statement said.
The Guild had initially intended to honor a full trifecta of pioneers from underrepresented communities on Monday by also giving a Lifetime Achievement Award to Tony Garcia, one of the founders of Su Teatro, which is celebrating its 50th year since its birth at the height of the Chicano civil-rights movement. But Garcia has declined the honor, saying he might issue a statement of explanation after Monday's Henry Awards. But it's a pretty safe bet the fact that Su Teatro has not earned even one Henry Award nomination over the past 16 years is one factor.
"In my mind, there is no question of how much Tony Garcia and Su Teatro have benefited and helped shape the Colorado theater community, and I am personally grateful for everything they have done, and I celebrate them in every way possible," said Betty Hart, who became Colorado Theatre Guild President in 2020.
How DID they build the Denver Art Museum?
The Denver Art Museum is prominently featured in the first episode of the new season of the Smithsonian Channel's TV series "How Did They Build That?" which tells the origin stories of  architectural wonders around the world.
Actor and host Jay Ellis ("Top Gun: Maverick") calls Denver's signature museum radical and mind blowing. "It's like a spaceship has landed in the middle of Denver," adds one of his expert commentators.
This wonderfully compelling retrospective retraces how the city turned to rogue architect Daniel Libeskind in 2000 when the Denver Art Museum was running out of space. Challenged by the mantra "anything but a box" and inspired by the snowy peaks of the Rocky Mountains, Libeskind set out to create a gravity-defying, zig-zagging 146,000 square-foot building without a single right-angled corner or symmetrical wall.
You can watch this absorbing, geometry-geek's dream episode at smithsonianchannel.com.
New episodes air Sundays at 6 p.m. MDT on the Smithsonian Channel. Other structures to be featured in the 10-part second season include the Hearst Tower in New York, the Guggenheim in Spain and the Evergreen Point 520 Floating Bridge in Seattle. "Being able to hear first-hand accounts from the genius minds of these architects, and how they came up with and executed these remarkable designs is truly amazing and inspiring," said Ellis.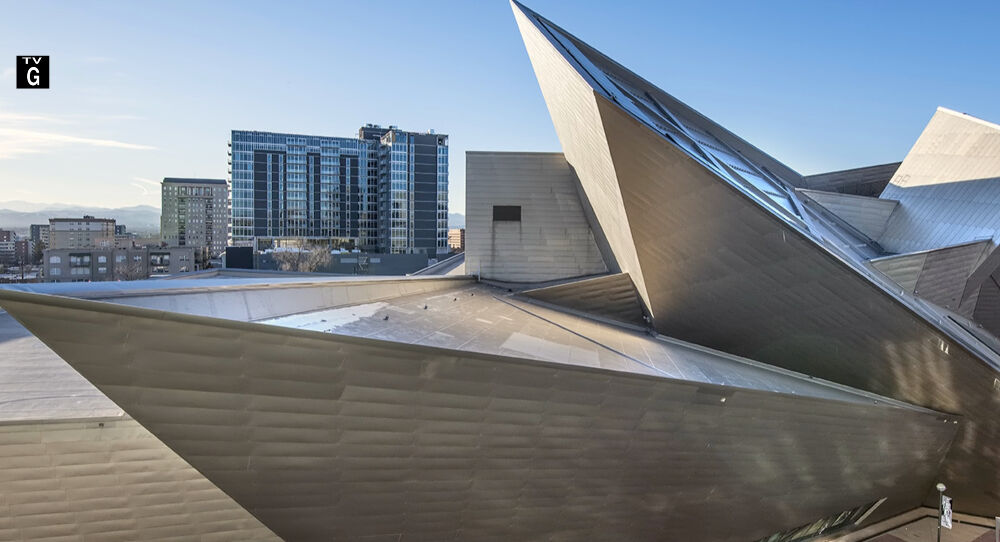 COVID's unrelenting grip
With no remaining enforced guidelines, COVID is wreaking as much havoc on the performing arts now as at any time since the shutdown began to ease. Three Colorado performing-arts companies – Central City Opera, the Creede Repertory Theatre and the Lake Dillon Theatre Company – have canceled all performances through Monday (July 25) because of new outbreaks among their creative teams. Also: Adam Cayton-Holland has canceled his full comedy lineup scheduled for Friday (July 22) at the Skylark Lounge, and KBCO radio personality Bret Saunders has been recovering off-air for the same reason, according to social posts by both entertainers.
In case you missed it …
Visionary Swedish artist and evident neat freak Claes Oldenburg, whose sculpture "Big Sweep" has greeted visitors of the Denver Art Museum every day since 2006, has died in New York at age 93. Oldenburg and former wife Coosje van Bruggen were known for monumental sculptures that celebrate the simple significance of everyday things. "Big Sweep" is a 40-foot-tall sculpture made of stainless steel, aluminum and fiber-reinforced plastic, and painted with polyurethane enamel. "It was inspired by the vast prairies and mountains of Colorado, the bright light and scouring winds," the museum said in a statement. "The artists devised a graceful broom and dustpan that seemed to dance in the dazzling Western sun."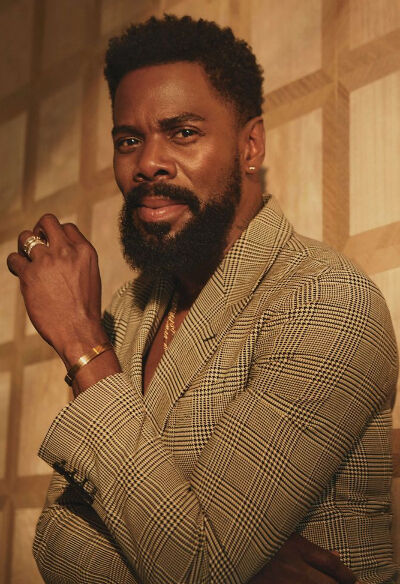 Cinema Q Award to Domingo
Tony Award-nominated actor Colman Domingo ("Euphoria," "Fear the Walking Dead") will be in town on Aug. 12 to receive Denver Film's inaugural CinemaQ LaBahn Ikon Film Award. Longtime arts reporter Lisa Kennedy will moderate a conversation following a screening of "New Moon," a new animated short film written and produced by, and starring Domingo. The 14th annual CinemaQ Film Festival runs Aug. 11-14 at the Sie FilmCenter.
Briefly …
Gov. Jared Polis today announced the three-year appointments of Bobby LeFebre (playwright and state Poet Laureate), Mizraim Cordero (Denver Metro Chamber of Commerce) and FloraJane DiRienzo (Biennial of the Americas) to the state's Council on Creative Industries, which works to stimulate and encourage the development of the arts and humanities throughout the state … 
The Candlelight Dinner Playhouse and Give 5 Productions hosted two concerts in Johnstown that raised a boggling $30,015 to benefit the USO's Ukrainian relief efforts. Candlelight is enjoying unprecedented popularity in its 14th season, with its current production of "Rodgers and Hammerstein's Cinderella" nearly sold out through Sept. 4  …
A few weeks ago, we rounded up many of the places to catch an outdoor movie this summer. Here's another: The historic Elitch Theatre, on the grounds of the original park in northwest Denver. Next up: "Sing 2" (the apparent box-office champion of the free outdoor summer film circuit!) on Friday (July 22). Coming Aug. 5: "In the Heights." Next up for Film on the Rocks is "Summer of Soul " on Aug. 1. The most comprehensive roundup of area outdoor film screenings can be found at denver.org.
What to do, what to do …
The city of Denver's Cultural Runway Fashion Series continues at 7 p.m. Saturday (July 23) at the McNichols Building. This third installment in the series features both real and virtual fashions from emerging Denver fashion designers Adult ENT, Infantué, Extra Medium, Rob Hill and IRL. As guests arrive, they will have immersive opportunities to purchase virtual clothing for their avatars. There will also be live performances in hip hop, dance, spoken word and even basketball.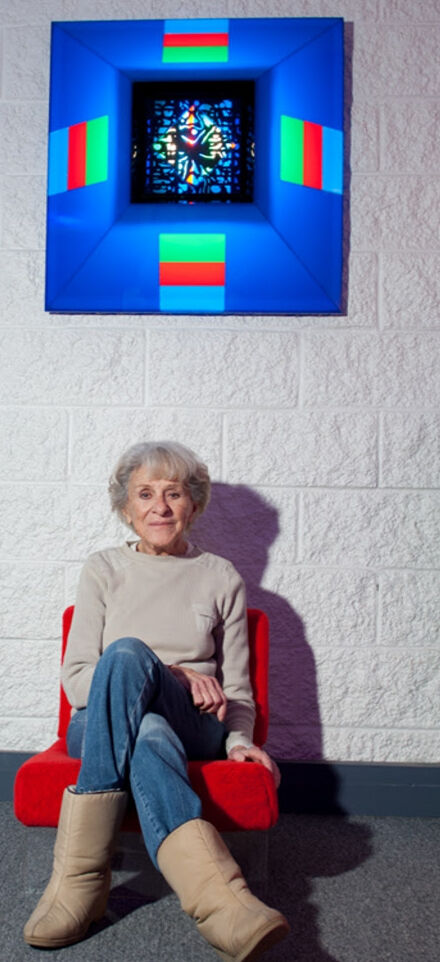 And finally …
A celebration of Dorothy Tanner's life will be held at the Lumonics Light & Sound Gallery at 800 E. 73rd Ave. from 1-4 p.m. on Sunday (July 24). Tanner, who was known for creating magical light sculptures and her positive spoken word "cosmic rap," died at the start of the COVID outbreak at age 97. She was the co-founder of Lumonics, one of the first and longest-running light art projects in the U.S.