Singer-songwriter Gregory Alan Isakov has been mesmerizing audiences with his singular indie-folk sound since moving to Boulder in 2000 to attend horticulture school at Naropa University. But there is something to be said for collective sound. As in, playing with an entire symphony behind you.
"There's something so magical that happens when we play with a symphony," Isakov said in advance of his two upcoming appearances with the Colorado Symphony at the Boettcher Concert Hall on Aug. 19-20, which are expected to be sold out by this weekend.
"It's a holy experience."
Isakov's 2016 collaboration with the Colorado Symphony was made into an album of 11 of his songs arranged by a variety of composers. He says playing with a band and a full orchestra of 70 players brings his songs to life in otherwise unimaginable ways.
"This is absolutely a co-creative experience with the crowd, the symphony, the band and myself," he said. "We are all just holding on, enjoying the ride. The music truly goes somewhere different."
Of the thousands of shows he has played, "this is the show I look forward to most," he said.
Isakov has been in a period of rebirth since losing everything in a 2013 Boulder flood, after which he settled onto a farm just out of town that provides produce to nearby residents and restaurants. His album "Evening Machines" was nominated for a 2019 Grammy Award. Three Isakov songs were included in the score of last summer's "Wild Fire," the DCPA Theatre Company's original musical about the devastating East Troublesome fire: "3 a.m.," "Second Chances" and, of particular significance, "Berth," which includes the lyric, "Quit all that, quit all that, quit all that looking back."
On March 1, Isakov sang "Amsterdam" as part of the virtual concert that raised $750,000 for the victims of the Marshall Fire. And he just opened for The Lumineers at their July 22 concert at Coors Field. But he said there is nothing quite like the experience of playing with symphony orchestras, which he has now done across the United States.
"I am constantly overwhelmed by this sort of loss of time and space during the evening of music," he said. "I think that feeling is what I'm drawn to most. After a few years of getting some incredible opportunities to play with symphonies across the country, there is an undeniable energy playing with these songs I wrote in my kitchen, hearing them realized in a way I never could have imagined. Playing with the Colorado Symphony orchestra was the first time we had that feeling.
The pieces to be performed in August have been arranged by Tom Hagerman of the Denver band DeVotchKa and longtime Colorado Symphony collaborator Jay Clifford, leader of the seminal South Carolina-based band Jump Little Children. The evenings will be conducted by Resident Conductor Christopher Dragon. For tickets, go to coloradosymphony.org or call 303-623-7876.
COVID bites Colorado Shakes
This is your numbingly weekly COVID arts wipeout update: The Colorado Shakespeare Festival has canceled all indoor performances through July 30. That includes all performances of "Coriolanus" and "All's Well that Ends Well" in the University of Colorado Boulder's main indoor theater. While the outdoor performances are continuing uninterrupted, it is hoped that indoor performances can resume by Tuesday.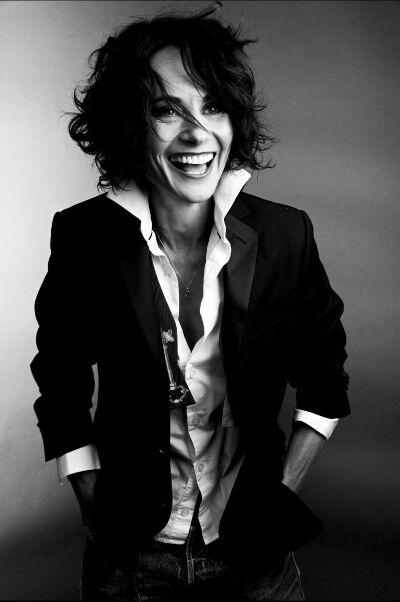 Denver Actors Fund milestone
This week, the Denver Actors Fund surpassed $1 million in medical assistance for members of the state's live theater community, on and off stage. The mark was reached in the all-volunteer nonprofit's eighth year when it sent out $4,500 to pay off the out-of-pocket medical expenses incurred by Luke and Susan Rahmsdorff-Terry (he's an actor; she's a costume designer), after their daughter necessitated back-to-back trips to the emergency room for what was eventually diagnosed as pleural pneumonia.
To mark the million-dollar milestone, the Candlelight Dinner Playhouse will be hosting Colorado native and Tony Award-nominated actor Beth Malone in a "Thanks a Million" benefit concert Aug. 15 in Johnstown. Tickets $35-$50.
A 'Molly Brown' cast album
Speaking of Beth Malone, a cast recording of the off-Broadway revival of "The Unsinkable Molly Brown" has just been released. The deep roots of this reimagined "Molly Brown" musical run right through Denver, starting with a workshop performance at the 2009 Colorado New Play Summit, the world-premiere staging (starring Malone) by the DCPA Theatre Company in 2014, and its ill-fated New York debut – which opened three weeks before the world shut down in March 2020.
In a perfect touch, the new cast album includes liner notes written by Luis Miranda, father of Lin-Manuel Miranda and a self-described superfan of the story.
"Lin-Manuel is always telling people: 'If you have a dad whose favorite musical is 'The Unsinkable Molly Brown' — a title that is not at the top of everybody's list — how can I have a chance but to be in musical theater?" Luis told me in a 2014 interview.
His "Molly Brown" stories are legendary. Here's one: The elder Miranda first saw the film starring "Miss Debbie Reynolds" as a 10-year-old in Puerto Rico. He watched it over and over again. "I was captivated," he said. "Thinking back on it now, as an adult, I can see that I always thought there was something bigger for me than just being in my small town," he said. "And that's the theme of Molly Brown's life, too: 'There is more to life than what I have. There is something bigger out there that I am called to do.'"
Eight years later, in 1973, an 18-year-old Luis Miranda moved to New York with no plan, no job and no friends. But on his very first night in New York, playing on one of his three cheap-hotel TV channels was, yes, "The Unsinkable Molly Brown." It was fate. "Right then, I knew that leaving my small town and coming to New York without knowing anybody was my plan."
The cast recording is available at broadwayrecords.com
'Stamplickers': A dumb, DIY dream world
I'm still not entirely sure exactly what I just saw, but I sure did have stupid fun last week watching a theater full of friends watch their own hilariously lowbrow DIY feature-length sci-fi film called "Stamplickers" at the Esquire Theatre. This no-fi, no-budget film was made with lots of love and even more of goop by a goofy Denver DIY art collective called Phantasmagoria. Director/writer/editor/weirdo Mike Schwanke made "Stamplickers" over 15 months in Colorado and New Mexico with the help of 40 Denver comedians and improvisers, with headbanger music from six different countries.
Their film is sort of a "Clerks" meets "Office Space" meets "Severed" meets "Dumb and Dumber To" look at a three slacker mail carriers who encounter aliens, cults "and a bunch of other crap" along their daily routes, all in the midst of a climate apocalypse. (Science was never more fun.)
Viewing tip: If this band of merrymakers ever secures an actual streaming deal, edibles are a pre-screening requirement.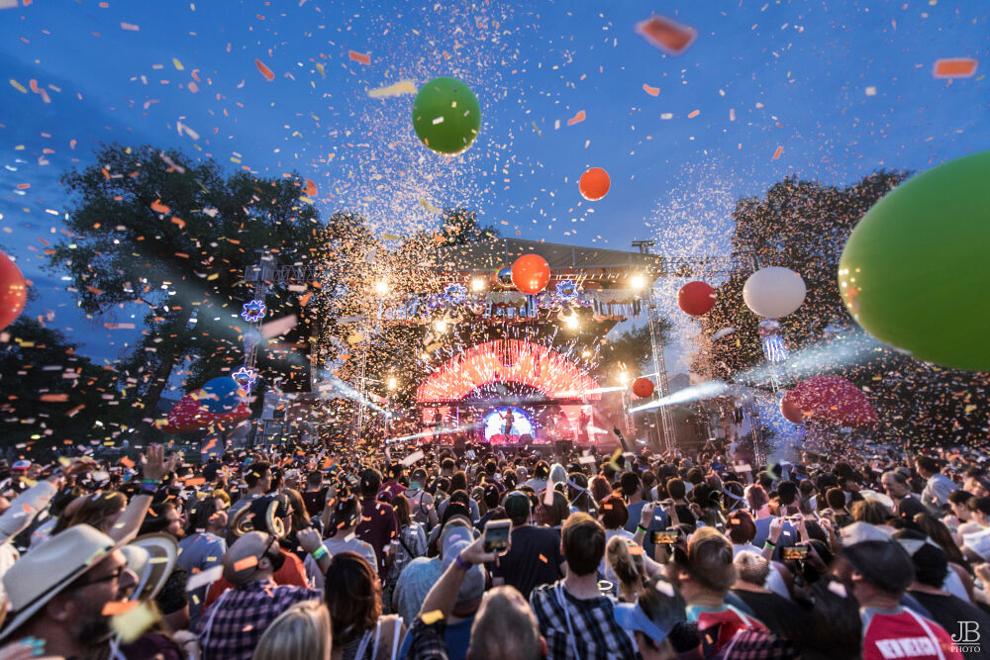 Meow Wolf enters 'Vortex'
If, like me, you don't understand the multiverse that is Meow Wolf, then from Aug. 5-7, you can go and not understand the multiverse that is Meow Wolf … with outdoor live entertainment. The cool art-kid collective's first "Vortex" festival takes place at something called The Junk Yard, which is billed as "Denver's newest outdoor venue in Sun Valley."
The fest promises food trucks, sustainability-centered crafts vendors, local performance artists and all sorts of wild art installations. The lineup of 38 acts includes artists like Toro y Moi, 100 gecs and Bob Moses.
Marsi Gray, senior creative producer at Meow Wolf, promises "three days of endless entertainment, talented performers and mind-opening experiences fit for every attendee."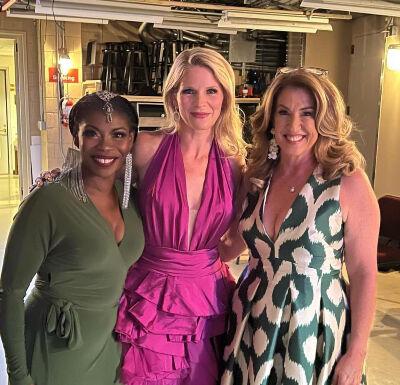 'Bridgerton' viral phenomenon
If you are a fan of the Netflix historical romance TV series "Bridgerton," you probably have heard the viral news that a fan-created unofficial musical adaptation of the show shot to fame via TikTok and improbably won the Grammy Award for Best Musical Theater Album.
On Tuesday, the score was premiered and performed at no less than the Kennedy Center starring Broadway legend Kelli O'Hara and accompanied by the, gulp, National Symphony Orchestra. Among the cast of "The Unofficial Bridgerton Musical Live" were Tony Award nominee Ephraim Sykes and Denver East graduate Rebecca Eichenberger.
The musical was written by rogue composers Abigail Barlow and Emily Bear, who developed the score song by song, dropped them on TikTok in real time, and in April became the youngest nominees to ever win a composing Grammy.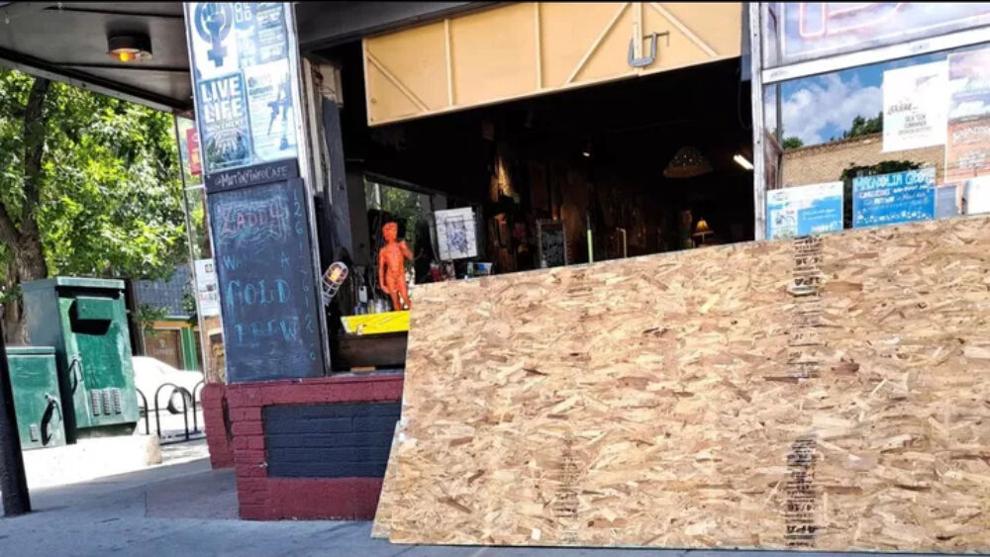 Mutiny needs help now
The Mutiny Information Cafe at 2 S. Broadway is in trouble. "To say the last few months have been rough is an understatement," said Jessica Halpine, wife of co-owner Jim Norris. The hits just keep coming: The pandemic, a near-fatal health scare for co-owner Matt Megyesi, and then, just a few weeks ago, the front door and two windows were smashed in. A GoFundMe campaign to help the popular counter-culture bookstore and comedy venue has raised just over $10,000 of a $35,000 goal.
Theater 29 closes
Sadly, more local theater companies have permanently closed since venues started to reopen than during the pandemic shutdown itself. This week, playwright Lisa Wagner Erickson shuttered Theater 29, citing unsustainable financial obligations. Erickson and Ellen K. Graham co-founded the 30-seat boutique venue at Sheridan Boulevard and 29th Avenue in May 2018 as a safe space where a network of self-producing playwrights would have the freedom to create, collaborate, develop and produce their own plays. Theater 29 provided a crucial home for many of the community's avant-garde collectives ranging from Feral Assembly to Pandemic Collective to The Lulubird Project, which Erickson also founded.
Briefly …
The timing was perfect for the Colorado Theatre Guild to honor the founders of the disability-affirmative Phamaly Theatre Company with its Lifetime Achievement Award at Monday's Henry Awards. July is Disability Pride Month, and Tuesday marked the 32nd anniversary of the Americans with Disabilities Act. In celebration, Phamaly is offering $10 off any ticket purchased for its upcoming production of "The Rocky Horror Musical" (use promo code GREATSCOTT) through July 30. The musical runs Aug. 12-Sept. 4 at Su Teatro …
The Henry Awards ceremony, by the way, can now be watched for free in its entirety (all three-plus hours!) on YouTube …
Stuart Graff, head of the Frank Lloyd Wright Foundation, will lecture on the expression of unity in Wright's designs at 6:30 p.m. Wednesday (Aug. 3) at the Kirkland Museum, 1201 Bannock St. (also available via stream). The lecture supports the museum's exhibition "Frank Lloyd Wright: Inside the Walls," on view through Jan. 8, 2023 …   
On Sunday (July 31), Jodie Comer (the assassin on "Killing Eve") makes her West End debut in Suzie Miller's award-winning play "Prima Facie," and it will be beamed to the Sie Film Center at noon as part of Denver Film's National Theatre Live series ….
It's not often you see married standups on the same bill, but Denver TV writers Phil Palisoul and Nora Lynch will be appearing together at Comedy Works South at 7:30 p.m. on Wednesday (Aug. 3).
And finally …
On Thursday (July 28), History Colorado and the Summervail Art Workshop are hosting a 50th anniversary discussion on "Valley Curtain," the legendary art installation by Christo and Jeanne-Claude, who hung a 4½-acre curtain of orange fabric across a Colorado highway in the Grand Hogback Mountain Range in 1972. It took a team of more than 100 engineers, construction workers and volunteers 28 months to plan and erect the controversial art installation, which, alas, had to be taken down after only 28 hours because of high winds. The panel takes place at 6 p.m. at the Vail Mountain School